Eulogy is proof I was married to soldier - woman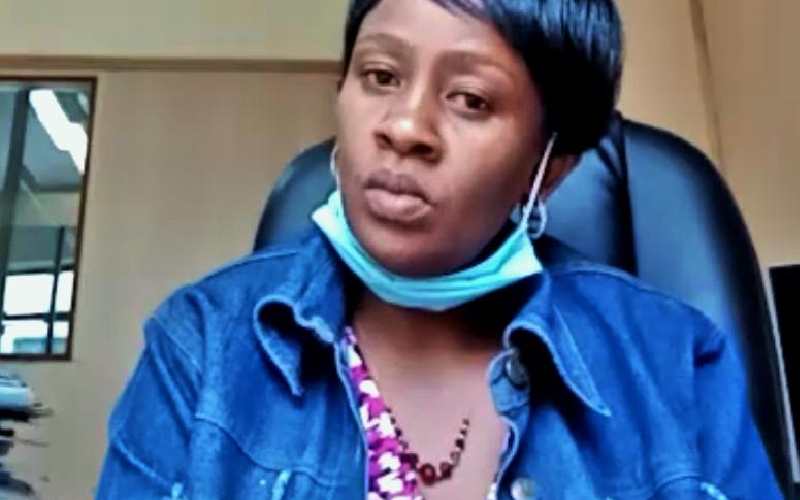 A woman seeking to be appointed the sole administrator of the estate of a former soldier has produced evidence in court as proof of marriage to him.
Elizabeth Mutinda, 47, on Monday produced a eulogy and a condolence letter from the Department of Defence and the United Nations, which she said were enough proof of marriage to the late Lieutenant Colonel Robert Ngundo.
Testifying before Justice Rachel Ngetich, Mutinda dismissed the claim that one Zipporah Moraa, 52, was her co-wife.
Marriage certificate
Earlier, Moraa had produced a marriage certificate that showed she and Ngundo solemnised their marriage at the superintendent registrar's office in Nakuru on September 4, 1992.
However, Mutinda dismissed the certificate. She produced a eulogy that was read during Ngundo's burial that identified her as the wife.
The eulogy was allegedly prepared by the Kenya Defence Forces and the Department of Defence.
Mutinda testified that in the eulogy she was recognised as the sole wife of the deceased and there was no mention of Moraa as a co-wife.
"The eulogy was prepared by the KDF and DoD. Both entities recognised me as Ngundo's widow," she told the court.
The eulogy not only mentioned Mutinda as Ngundo's widow but also stated that the deceased had separated from Moraa.
"The deceased married Moraa in 1991 but they officially separated in 1997. In 1999, the deceased married Mutinda and together they raised Moraa's children," the eulogy read.
Ngundo, was based at Gilgil Garrison. He died in Entebbe, Uganda, on December 22, 2013 while on his way back to Kenya from a mission in Sudan.
He had properties in Gilgil town and in Kathonzweni, Machakos County.
He also owned several vehicles, shops, and rental houses in Lanet, Nakuru County. He also left an unknown amount of money in several bank accounts.
Mutinda produced a condolence letter from the Department of Defence and Ngundo's death certificate, the two were attached, in court.
"Three of my husband's colleagues came to my house to inform me about his death. They gave me the letter which had my name on it indicating that I was a spouse of the deceased," Mutinda said.
Legitimate wife
"If Moraa was a legitimate wife, Ngundo would have been buried at her home according to Kamba customs. The fact that he wasn't shows they had parted ways."
Mutinda also testified that she took care of Moraa's children from 1999 to 2014 after Moraa abandoned them. She said she catered for their basic needs until they became adults.
Mutinda asserted that it would be unjust if Moraa was given a share of the properties that she played no part in acquiring.
Her sentiments were echoed by Alphonce Mboo, the deceased's elder brother.
Mr Mboo testified that they took three goats to Mutinda's ancestral home and slaughtered one in a ceremony to ratify her marriage to Ngundo.
"The ceremony was a confirmation of the marriage. We went to Mutinda's family in July 1999. From then, our family has always recognised Mutinda as Ngundo's wife," Mboo testified.
He added that he only saw Moraa twice, in 1992 and 1997, before she disappeared from his brother's life.
Mboo said in Kamba culture, the wife who is recognised is the one who sticks with her husband.
He insisted that there was no marriage ceremony between his late brother and Moraa.
According to Mboo, his brother decided to separate from Moraa because of family wrangles.
"My brother told me that he decided to separate from Moraa because she was a bother to him. She had abandoned her matrimonial home and her children," he said.
Boniface Nyiwa, Ngundo's other brother testified that Moraa did not contribute to the creation of Ngundo's wealth. He said she had no claim whatsoever to it.
Won case
Nyiwa said he was sure Moraa did not know where Ngundo was buried.
"The deceased won a custody case against Moraa. He took the children and he raised them together with Mutinda. Mutinda is the one who is entitled to the share of the properties because she helped in acquiring them," Nyiwa said.
Justice Ngetich gave both parties 14 days to file their submissions.
The case will be mentioned on January 21, 2021.