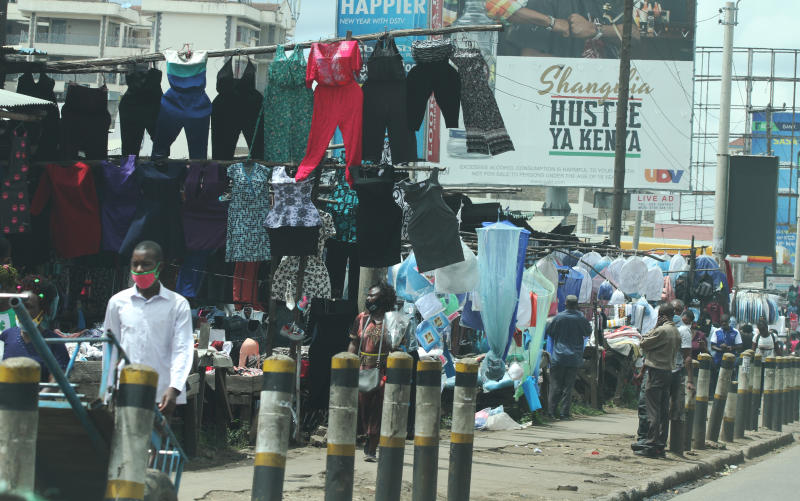 As the world comes to terms with the twin impact of the Covid-19 health crisis and the consequent economic turmoil, one thing is certain: policy makers, economists and bureaucrats have long and dark nights ahead. They will have to navigate through a complex web of interconnected health and economic variables in order to save lives, protect vulnerable households from imminent starvation, bailout cash strapped businesses, save jobs and preserve reasonable levels of government revenues to ensure some sense of stability and continuity. It is a classical survival for the fittest. History is replete with many pandemics that have threatened the human existence and tested their endurance. MPHonline.org tracks pandemics dating as far back as 165AD when the Plague of Galen swept through Asia Minor, Egypt, Greece and Italy, killing an estimated over five million people. The Black Death (1346-1353) is estimated to have killed 75-200 million people across Europe, Africa and Asia. Generally however, the major pandemics have been cholera, the bubonic plague, smallpox and influenza outbreaks that have killed millions of people over different points of time in history. In the same breath, there are at least five major economic crises that shook the world economic order. These include the credit crisis of 1772, the great depression of 1929-1939, the OPEC oil price shock of 1973, the Asian crises of 1997 and the financial crisis of 2007/08. As the waves of these crises spread across various parts of the world, they left behind a trail of shattered lives and panic stricken people, bankruptcies, massive unemployment and empty government coffers. Indeed, economists estimate that the world economy has never recovered for up to 4.5 per cent of the global output lost during the great depression of the 1930s. However, and on a brighter side, through these crises, economists have also learned vital lessons that shall come in handy navigating through the current storm. In many parts, the lessons learned from the financial crisis of 2007-08 will be the most valuable for a number of reasons.
SEE ALSO: Men, what's going on? Kagwe asks as more men test positive
First, it is still fresh in our memories, and many policy makers and experts who lived through the nightmares of the crisis are still available to advise governments. Two, it happened in an era of the global interconnectedness where geographical bounderies are meaningless like today. Finally, there has been a lot of exchange of information, sharing of experiences and the events are well documented for ease of reference. The unique feature of the Covid-19 crisis is the trigger that calls for a delicate balance to preserve lives as a matter of priority even as policy makers deal with the emerging economic problems. Decision makers have to make difficult trade-offs between protecting lives and economic interests. Unfortunately, developing and poor countries were barely affected by the 2007/08 crisis due to low integration with the global financial system and thus have no advantage of practical experience. Also, these economies lack the financial wherewithal to respond to an economic shock of this magnitute.
Their leaders have largely let their economies operate on autopilot and have never shied away from begging for handouts from developed nations, even for minute internally instigated shocks. With Covid-19 spreading havoc across almost all nations, leaders are naturally and instinctively reverting to the self preservation rule first and foremost. Problems of other territories are largely secondary to them. Every nation will have to chart its own path of survival and recovery. From an analytical perspective, the Covid-19 crisis has eventually converged into three 'hows' for evry country: how deep it will bite, how wide it will spread to the various sectors and how long it shall take to recover from the inescapable recession. The shocks of Covid-19 shall manifest themselves through the supply and demand aggregates of the economy both in the short and medium term. At this point, it is empirically hard to predict and/or put tangible hard numbers on what shall be the true magnitude of the impact. This is in large part due to absence of reliable data to work with due to the large informal sector and contradictory official statistics from various government agencies.
SEE ALSO: Kumari Taki outshines Kipruto in Diamond League trials
In many ways and unless we get it right, the Covid-19 crisis shall be the final straw that crashed our camel. Make no mistake, we have absolutely no leeway for any 'stupid policy gaffes'. Hard choices, bold decisions and conclusive answers shall have to be found both now and in the coming days.
Nauseating evidence
For several months pre-Covid-19, the nation was aghast with information of "billions of shillings suddenly walking out of public coffers" never to be traced again, grandiose infrastructural investments yet the nation is awash with broke households and citizenry, and wanton opulence among the political class and across public circles in equal measure. While offically we denied these painfull truths and probably coloured official data to project otherwise, I see no path to survive this 'corona-nomics' without brutally confronting these demons and resetting our socio-economic, political and leadership structures. According to the Kenya National Bureau of Statistics (KNBS) data, as at the end of the third quarter, December 2019, the market price of the Gross Domestic Product (GDP) was about Sh7.4 trillion. Assuming the economy expanded at the same growth rate of six per cent for a similar period in 2018, then the GDP in the fourth quarter (January-March 2020) would be estimated at about Sh2.6 trillion, up from Sh2.4 trillion in the third quarter. Therefore, the most optimistic estimate of the GDP as at March 31, 2020, a month into the coronavirus disruptions is Sh10 trillion. But we already know as at the third quarter the economy was on a slowdown mode and the supply chain was massively disrupted in March 2020 by the partial close downs and closure of our territorial borders. How much of this GDP has been wiped out by the supply shocks in March and how much more shall be wiped out as the demand shock waves start to bite through May and for the duration of the recession is anybody's guess.
SEE ALSO: Zimbabweans seek traditional medicine amid pandemic
The Quarterly Labour Force report for October-December 2019 projected an unemployment rate of 4.9 per cent for the quarter while the active population between the age of 15 and 64 stood at 27.1 million. The labour force was projected at 19.1 million and those employed at 18.1 million, implying about 1 million unemployed. The national census survey of 2019 projects the economically active population at 22.3 million, those working at 19.7 million and seeking work at 2.6 million. As per the census report, an estimated 6.9 million of the population left school before completion while 7.1 million have never been to school. The paradox of this rosy labour force statistics starts to emerge when we revert to the tax returns data from the Kenya Revenue Authority (KRA). As at June 30, 2019 only an estimated 3.5 million (natural persons and corporates) filed tax returns. The difficult question then is: where are these other millions who don't pay their dues to Caesar? The answer points to either very low income levels (below the tax net) or the fallacy of the huge informal sector. Of the corporates that filed tax returns, only about 8.3 per cent paid actual taxes. Implying either these businesses made losses or only exist on paper. It would be instrumental to remember the influx of tenderprenuership (shell businesses that only serve as conduits to plunder the exchaquer). The impact of the supply and demand shocks from the Covid-19 shall alter these demographics significantly and weigh heavily on the effectiveness of any policy stimulus into the economy. Government intervention into the economy requires a functional formal system for effectiveness in targeting and flows to trigger the desired effect. Our largely informal sector and hand-to-mouth populace is our biggest waterloo for any policy intervention option. Shifting through the FINaccess household survey for 2019, majority of Kenyans said their main priorties for expenditure were on education (self and children) and to put food on the table in that order. Overall, as per the data the financial health of Kenyans worsened in 2019 compared to 2016 and at least 51 per cent felt their financial status worsened in the period compared to 34.3 per cent who said so in 2016. Thus, as this virus rared its ugly face into our shores, this was our lot, amid a cacophonous of reggae dance and 'investments in heaven' that have suddenly dried up in our most critical hour of need.
Complexities on the economy
The immediate economic impacts of this health crisis have been on the fiscal policy and major disruptions of the aggregate suppply chain. At the fiscal level, government has had to suspend expenditure on a majority of the planned programmes and divert them to the health sector to contain the pandemic. Coupled with the lockdowns and stay-at-home orders, this will signficantly undermine domestic consumption. Yet, consumption is the oil that keeps the economic engines roaring. Another major indirect consequence of the crisis has been to wipe out the small fiscal space that existed before the crisis. Closing our borders and economic turmoil across the world has dried up our main foreign exchange earners, including tourism, exports from horticulture, and diaspora remittances. In effect the Kenya shilling has significantly weakened against the dollar, with serious implications on our external public debt portfolio and interest repayment obligations. As at December 2019, over Sh3.1 trillion of the Sh6.048 trillion debt portfolio was external and thus denominated in foreign currencies. On the supply chain, major sectors have been wiped out in the intervening period, including the aviation and related industry, the education and related industry, the hospitality and entertainment industries and the transport sector. While many businesses in these sectors were still able to pay fully or partially March salaries and wages, we expected major job losses and livelihoods from April. The informal sector, especially the micro and small business and the secondhand clothes hustles have either been or expected to be wiped out. Drawing lessons from the 2007/08 financial crisis, experts have recommended that governments provide stimulus economic packages equivalent to the lost GDP output. The advanced economies took about 18 months to recover from the 2007/08 recession. It is believed that providing such equivalents of lost GDP bailouts will preserve the most vulnerable small and medium businesses from bankruptcies, retain several jobs and hence household incomes and cushion government revenues for continuity. Also, it is predicted that this shall shorten the recession and enable economies to come back to near normal in the shortest time possible. Unfortunately and regrettably so, our coffers were empty pre-Covid-19 and we are highly indebted (with debt to GDP ratio at 60.6 per cent (6.048/10.0)), thus limiting our fiscal flexibility. It thus comes as no surprise that the National Treasury has wobbled through to put forward a tangible economic stimulus package. While in these early days of the crisis our spirit of compassion has been stirred, as always has been the case in similar circumstances, I am sorry to say that this is unlikely to be sustained as the demand shock waves hit home. Massive job losses and destroyed livelihoods will definitely alter the sustainable equilibrium between those in need and those able to help.
Options post Covid-19
As alluded to by Health Cabinet Secretary Mutahi Kagwe, at various moments in history of societies, nature confers to a generation a chance to turn around and atone for their iniquities, re-write their story and re-direct the destiny of future generations. The 'gods' have confered to our generation such a moment, opportunity and obligation. Never in the history of independent Kenya has an event equalised us all, demolished our class warfare and exposed the folly of our untamed elitism like Covid-19. Therefore, as we sail through this menace, three options shall be at our disposal: One, take the unmistakable signal and redeem ourselves for posterity; two, make colourful speeches and carry on with our former ways; or three, do a few cosmetic surgeries and re-establish a new norm that preserves a new status quo. If we chose option one, this is what I foresee as our path not only to recover but also have a shared prosperity. First, given our constrained fiscal space and debt trap, the Treasury's only option is double edged: decisively reign in official waste, extravangance and outright plunder of public coffers, while at the same time exploit the preference and reservation rules to ensure only genuine local suppliers benefit from the available procurement opportunities. With household and business purchasing power wiped out, only government expenditure can revive consumption and get us on our feet again. Secondly, deploying protectionist policies on targeted sectors is inevitable. Priority sectors to protect are our textile industry, agriculture, fast-moving consumer goods (FMCG) and locally manufactured products. The tri-impact of this is to create new job opportunities, re-open the value chains and ease demand on the dollar and other foreign currencies. Thirdly, through the medium term we will have to sustain genuine tax and other incentives to preserve the SMEs that will survive the hits, and conclusively resolve bottlenecks that currently humper domestic and external investments. Some brilliant ideas would be to offer tax incentives in exchange of the number and quality of jobs created, consolidate business permits into a single permit and guarantee timelines for issuance, and convert our second hand clothes markets into auction markets for locally made textile. For the hospitality sector, the government may have to offer subsidies and coupons for domestic tourism so that hotels can open their doors again. Fourth, in the medium and long term, we must re-engineer our education system and invest in research and development like functional governments elsewhere to innovate and provide practical solutions to our unique needs. The inventions and ICT solutions we have seen from various institutions and our young people must be nurtured, patented and commercialised by all means. A deliberate effort to link education, research and private sector is an inevitable necessity in the coming days. Finally, do I have to talk about our health facilities? How about actualising our dream of a heath tourist destination in Africa?
Worst case scenario
Option two and the worst case scenario is to revert back to our usual bad manners. While this sounds crazy, our 56 years of independence tells us this is the most likely case. In fact, I give it a probability of 60 per cent. If this was not true, we would not have had citizen initiatives like 'Kenyans-for-Kenya' a few years ago, we would not have thought of establishing a commission to summarise for us the reports of the 'many commissions' done over the years, and maybe we would not have been dancing reggae instead of preparing for Covid-19. Option three is to do some cosmetic changes and establish a new normal that preserves the status quo, albeit with some stumps for hoi polloi. This is atypical to the circumstances around the 2010 constitutional moment. This I give a probability of 30 per cent. I hypothesise that our usually aloof middle class has been rocked from their illusion of prosperity and awakened to the precarious times. If this is true, then to our self seeking 'waheshimiwa' and our braggadocio's bureaucrats, get ready for 'yee shall know not what hit you'. Throughout history, there is no dangerous demographic like a middle class whose allure of comfort is on the line. In summary, I give our best case scenario outcome a probability of 10 per cent. First is because of my faith in the resilience and spirit of Kenyans when summoned by times and moments. Secondly, there is a good chance that our middle class shall wake up from their slumber and call our bad politicos and leaders into order. But we must prepare psychologically, for the economic burden bestowed upon us cannot be equated to 'a passing cloud'. And before I forget, I do sincerely pray that post Covid-19, we shall not breath life into 'king kakas' relics both at individual level and collectively as a people.
Dr Muinde is an economist