Caine winner: Refugees and the idea of home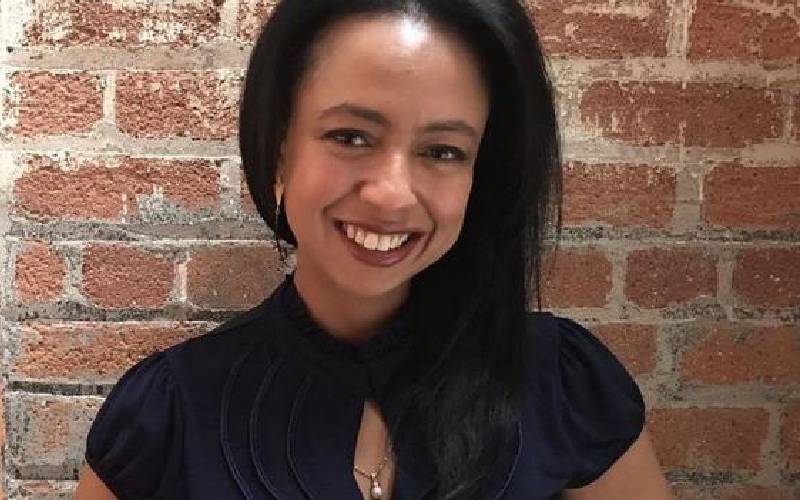 In what was a first for Ethiopian authors, Meron Hadero bagged this year's AKO Caine Prize for African Writing for her short story titled The Street Sweep published in ZYZZYVA.
The Street Sweep is part of the anthology A Down Home Meal for These Difficult Times, a book about immigrant refugees and those facing displacement.
"All the stories in this collection focus on home; the idea of it, the characters are seeking it, dreaming of it, fighting for it, creating it, and abandoning it," said Hadero at the virtual Caine Prize award ceremony.
In the case of The Street Sweep, Getu, the main character is fighting for his home, for a threat looms that could see him lose his ancestral home, "and that's the real driver of the story that makes him take charge and try to re-write that outcome that seems kind of inevitable and impossible."
The looming threat is in the form of a law passed; "If a house in Addis Ababa is less than four storeys tall, then the government can and will seize your land. To keep your home, build!"
The judges described her story as "superbly crafted" and the language "fluid and weighted with colour and memorable symbolism".
By winning the Caine prize, Meron will receive a cash prize of £10,000 (Sh1.5 million). The shortlisted candidates – among them Kenyan author Troy Onyango for his story This Little Light of Mine – will receive a prize of £500 (Sh75,504)
The story, about survival in a country run on foreign aid, is told through Getu's preparation for Mr Jeff's farewell, for which he has been invited. The party is to be held at The five-storey Sheraton Hotel.
You see, 18-year-old Getu is a street sweeper. Mr Jeff Johnson told him that he has something for him, which he'd give Getu at the farewell party.
Dreams of more
For this reason, Getu has not stopped thinking what this 'something' would be. He is even convinced that the something would be a job that would help save their them from being evicted from their home.
After all hadn't Jeff Johnson told him how important he was to him, how his organisation could use a young man like him, and what a brilliant, keen head he had on his shoulders?
But at The Sheraton, he experiences a sort of culture shock in spite of the fact that The Sheraton is not too far from his home.
"I did want to paint that contrast... What does that access mean? And what does that bestow? That's the bigger question of what those open doors represent." Explained Hadero in an interview with BBC.
The ending is what stood out for the judges. That plus, "how everything comes brilliantly together in a clever twist that sees Getu transform and the reader pushed to question the thin line between making it and the necessary subjugation of the soul."
I liked the fact that the story allows imagination of what will happen to Getu. By giving this freedom, the characters stick with me longer as I try to curate different scenarios of how his life will pan out, and that to me is the making of an award winning story with characters that possess staying power.
On a scenic road trip to Namanga
We set off for Namanga, making our first stopover at Mlolongo where the group caused a stir that almost brought the place to a standstill.