Life lessons you can learn from street vendors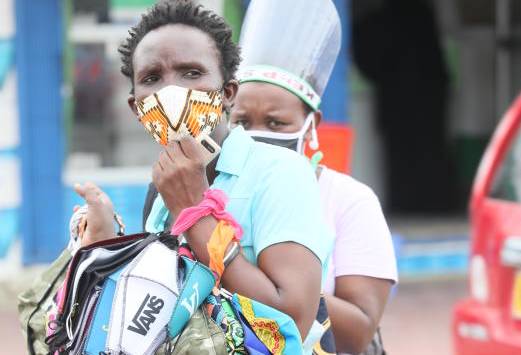 Clive Masarakufa describes a street vendor as someone who provides goods and services without a fixed abode. If they do so from a structure, its nature is usually temporary and mobile. Often mistaken as paupers, they actually make more money than some suited office workers.
They approach their hustle with the intention to make profit, no matter how small.
Tapan Singhel, the CEO of Bajaj Allianz General Insurance acknowledges that business books aren't the only source of management tactics. He attributes his success to every interaction he makes and watching street vendors.
The resilience of street vendors allows them to keep business running even in times of economic hardships. The focus on reinventing themselves to stay relevant as a means to cope with constant changes.
Coping mechanism during adversity, the right business attitude and adaptability are traits that are not taught in school. Here are some of the most important lessons.
Location matters
Where you set up your business venture also determines the customers that you will attract. We have seen street vendors hawking their goods at the bus terminals, outside shopping malls or along traffic filled streets.
The steaming hot boiled eggs and smokies with kachumbari point at the bodaboda stage serves the riders with addictive snacks when they cannot time for lunch. And the roadside roasted maize delicacy that has seen even well-known politicians stop by for a taste of what many of us find as irresistible street food.
Lesson: Know your customers and where to find them.
They initiate business deals
Hawkers acknowledge that the customer is the one who brings in the money. They will advertise, approach a client and initiate a business conversation.
They speak the language of their customers which enables them to sell the right products to the right customer. Notably, they also price their items depending on the client.
Due to the personal connection and mastering the art of networking, loyal clients and neighbours have their own friendlier price.
They adjust their prices for clients who know they can pay better for an equally fitting commodity. The throw away "bei ya jioni" – evening price-- doesn't mean that they are parting with their merchandise at a loss; they are actually maximising sales for the day. Their customer-centric approach make them acquire loyal clients who would drop by just to buy their goods.
Lesson: We do not have to be too engrossed in business to a point we take the customer for granted.
They adjust as situations arise
The ban on single use polythene bags could not put these businessmen and women out of business. They quickly found alternative packaging materials, and adjusted their prices accordingly to ensure that they complied with the law and still make profits. Some even offered discounts for clients who came with theirs.
When it was made for mandatory for individuals to mask up as a preventive measure against Covid-19, they adapted to the new normal. Even selling masks and sanitizers on the side to ensure the safety of their customers. They may only close shop for a couple of days to get their act in line with the requirements. After which they target high sales to cover the loss for the days they were away.
Businesses face adversity day in day out. But with the zeal to make a rebound, they commit to rise above tough times. No room for redundancy.
Lesson: Take advantage of crises to adapt, evolve and become more creative. Proving your capability during such times is worth it.
They align their goods to fit customers' needs
Those who sell clothes may sell you a T-shirt, then convince you it would fit well with certain trouser on offer.
Hawkers who know how to play their game know that selling goods as a bundle creates more business. They convince their customers that the products they are selling will satisfy a certain need.
Lesson: It is good to cut out a niche for yourself. It is wise to be a one stop shop for all businesses pertaining to that niche.
The don't need much to make profit
Street vendors go to work ready to sell with little resources. They understand that they need to keep their cost of production low and still maximize sales.
To cover up for their limited resources, their energy and humour in marketing keeps the customers coming. However, they do not pretend that the lack of resources is okay. When an opportunity arises, they take it up to make sure their resources boost their business further.
Lessons: You need not to have everything to start a business or side hustle. Fret not. "The thing is, sometimes fear holds us back so much that we lose opportunities like crazy." Lorrella Jowi. Plan, start small and build yourself up. Humble beginnings have invaluable lessons. Build up something that will earn you more than your salary when you finally retire.
And finally a word of wisdom from Shaun Rein, founder and managing director of the China Market Research Group, a strategic market intelligence firm: "Earning money, respect and recognition is a long process, not something that can be achieved in a few short weeks. Many of today's business giants skipped vacations and took out triple mortgages as they struggled on their climb to the top. Anything worth getting is hard to get."