When you look good, you feel good and do good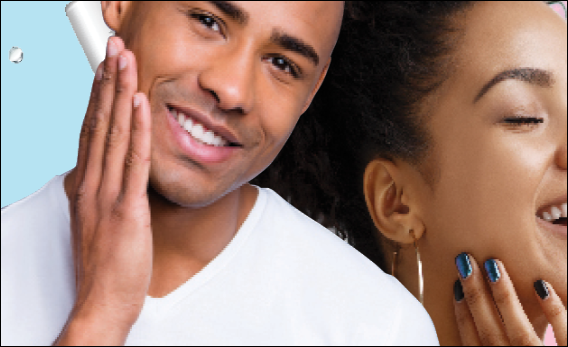 Keep makeup simple
Just as with office makeup its best to keep your look simple and day-time appropriate. That doesn't mean wearing no makeup at all (no makeup is just as bad as too much makeup). Add a bit of eyeliner and mascara after your prep (moisturiser, foundation and concealer) to help you look more awake. Then apply a bit of blush on your cheeks to get that healthy glow. With lips, opt for some lip colour in a gloss or tint to draw only a little attention to your lips. Steer clear of false eye lashes, bright eye shadows and lipsticks. Instead go for conservative colours for your eyeliner and eye shadow and soft colours for your lips.
TIP
Don't under-estimate the power of well-groomed eyebrows; they can instantly make your makeup look more polished. Aim to have them waxed, threaded or tweezed at least every 2 to 3 weeks.
Nail it
A woman tends to explain things with hand gestures, so their fingers become a focal point during conversations and meetings. It is important to keep your nails short, clean and neutral-coloured in an office environment. Save the shocking colours, fake nails and elaborate nail art for the weekend. If you opt for nail polish, keep it professional with either a French manicure or neutral polish.
TIP
Chipped nails are an absolute no-no in any social environment. It tells the world that you neglect yourself and lack professional etiquette. To avoid chipped nails, try gel nail polish at your local manicurist instead.
Don't be ashy Ben
Yes we know most men think face moisturisers are the stuff for sissies, but they couldn't be more wrong. After a day of walking in the heat or cold, or sitting in an office with AC, your skin doesn't need to show your labour. Just a small dollop of moisturiser in the morning after washing your face will keep you looking alive and refreshed throughout the day.
Sweat like a prince
We all sweat, but don't be the guy who leaves a sweaty stink in his wake. Use a good 24-hour deo and if you do sweat a lot, keep a small tub in your office locker and swipe just before that important meeting.
No dry lips
Lips tend to dry fast and crack because they have thin skin, much like the one around your eyes. You can keep a moisturising balm in your pocket or office locker and reapply when necessary.