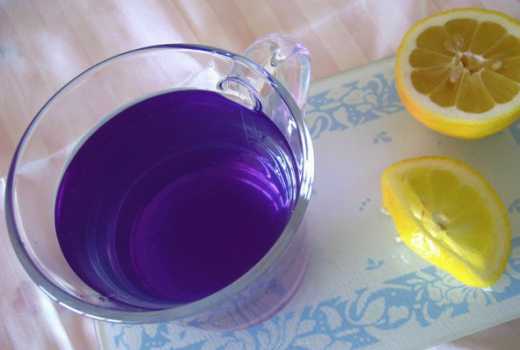 Green tea farmers in Nandi County are slowly embracing purple tea to test the waters. The county, a leading producer of green tea after Kericho and Bomet, is turning purple as farmers diversify seeking to derive benefits of purple tea and its clones.
Already, a group of tea farmers have registered a company, Chai Imara Purple Tea Ltd, to capitalise on establishment of a Sh10 million cottage industry of which upon completion, will be processing the purple tea leaves. The plant will be located at Kamobo in Chesumei. The partners in the project include five directors and more than 130 small scale tea farmers from Chesumei, Emgwen and Mosop constituencies in Nandi. Most of them produce green and purple tea on their farms.
Visibility study
Before rolling out, Koech said the company did a visibility study and engaged a specialist in purple tea.
"We have done all the paperwork and concluded requirements for establishment of a plant for processing specialty tea. We have identified the machinery and the procurement process is almost done," said Philomena Koech, one of the directors and chairperson of the company.
Read More
The plant will be processing 7 types of teas among them Purple tea, Red Tea, Yellow Tea, White Tea, Oloong Tea, said Koech.
As part of the deal, an empowerment group - Chaiyat ak Ketit (Tea and trees) has also raised over 230,000 purple tea seedlings ready for planting over the current long rains in April, May and June. The investors are eyeing markets in China, Ireland, United Kingdom and Russia where samples have already been taken.
According to nutritionists, purple tea contains anthocyanin, which has many medicinal properties and is particularly known to be beneficial against cardiovascular diseases. These anti-oxidants are known to provide anti-cancer benefits, improve vision among others. Other than creating income for farm owners, the project also seeks to create employment for youth said Amos Korir, another director and patron of Chaiyat ak Ketit.
"Purple tea seedlings retails at Sh20 each and youths expect to generate Sh4.6 million from the nursery. Ordinary green tea seedlings fetch an average of Sh 10 each, hence they will raise an additional Sh 700,000 from the 70,000 seedlings," said Korir.
Though purple tea has huge potential, the challenge has been the lack of awareness on its health benefits and reliable market.