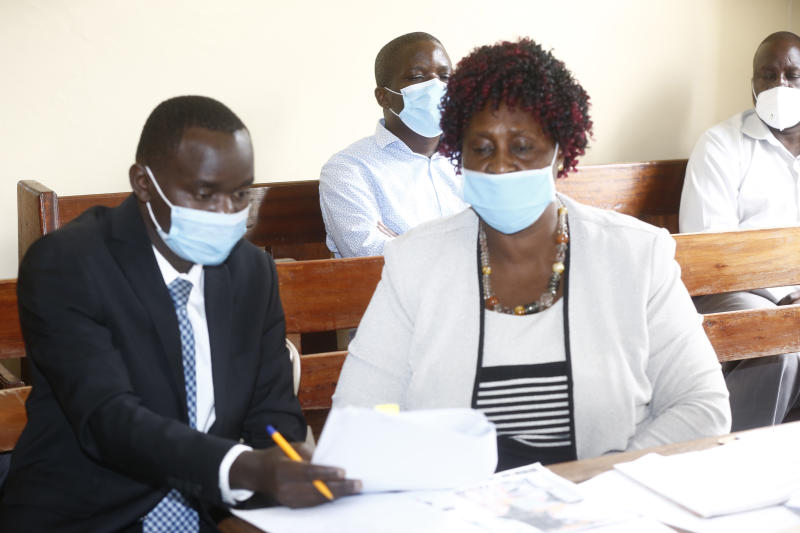 A woman claiming a share of the late businessman Washington Olweny's millions says she was mistreated when she presented herself for a DNA test.
Norah Atieno was to undergo the test to prove her relationship with John Odhiambo, a son she allegedly bore with Olweny.
The Court had on August 16, last year, ordered the test, which were to be done on August 20, November 15 and November 25.
Ms Atieno had been summoned to explain why she failed to present herself despite the orders.
Appearing before Nakuru High Court judge Teresia Matheka yesterday, Ms Atieno said she was treated with disrespect when she presented herself at the government's laboratory on December 2, last year.
"She found people she did not know commanding her to give her samples. She was not sure of her safety," said her lawyer Yoni Aim.
He said the presence of the media and other people made it uncomfortable for her.
"The court should only allow the objector (Atieno), government analyst and lawyers from opposing sides to be present during the sample collection," the lawyer said.
Phelisia Akoth, Olweny's first widow, did not raise objection, saying she was willing to withdraw her March 24 application against Ms Atieno if she presents herself for DNA test in two weeks.
In the application, Ms Akoth wanted Ms Atieno to be found in contempt of court and jailed for a year or fined for disobeying court orders.
Justice Matheka directed that only four people be present during the test on May 5.
"The two (Atieno and Odhiambo) are to avail three passports and their original identity cards during the samples collection," she said.
Olweny, a former surveyor, died intestate on November 28, 2016.
Ms Akoth and her sons Edwin Otieno and Timothy Ochieng' moved to court in 2017 to lock out Ms Atieno and Ms Anne Wanjiru from late Olweny's properties.
The three women are after Olweny's inheritance estimated to be worth Sh200 million.
The case will be mentioned on May 23.