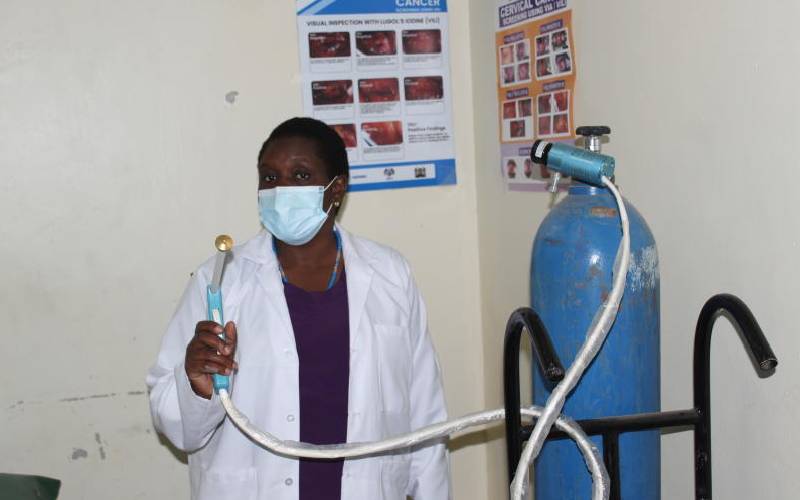 Anyone visiting Longisa County Referral Hospital in 2015 would have found Anita Biwot engaging cancer patients along the corridors of the hospital.
At the time, oncology was a new discipline at the facility, and most health workers did not have much information about it.
Ms Biwot, who was working as a clinician at the time, said after encountering many cancer patients seeking palliative care, she developed an interest and requested sponsorship to train on the specialty at Moi Teaching and Referral Hospital (MTRH) in Eldoret.
"Some of those who came seeking attention were terminally ill and wanted special attention and all we could do was to offer an ambulance to rush them to either Kenyatta National Hospital or MTRH in Eldoret where we knew they would get proper attention," she said.
Upon her return to Longisa Hospital in 2018, this time as a medical oncologist, Ms Biwot resumed her corridor consultations.
Upon noticing that demand for oncology services was growing, the county offered Ms Biwot a consultation room at the eye clinic in the hospital. The national government, through a presidential directive, would later facilitate the setting up of an oncology centre after the demise of Bomet Governor Dr Joyce Laboso, who succumbed to cervical cancer.
The government also installed chemotherapy machines and beds to enable the centre to begin operations. Former Health and Medical Services Cabinet Secretary Sicily Kariuki launched the centre in 2019.
Bomet County Health and Medical Services CEC Dr. Joseph Sitonik said the county immediately entered into a partnership with the Kenyatta National Hospital (KNH), Tenwek Hospital and MTRH to enhance cancer screening and treatment.
"The partnership was simply to ensure our staff are inducted and gain experience through frequent consultations with specialists from the three health facilities," said Mr Sitonik.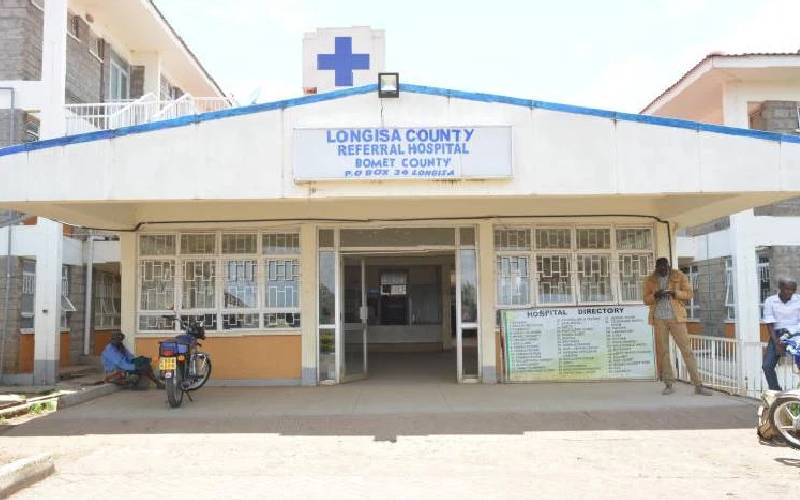 Ms. Biwot said the centre is always busy, adding that they often witness long queues of patients as early as 8am.
Francis Laboso, an 83-year-old patient who is being treated for prostate cancer said after testing positive for the disease in 2019, doctors recommended for him to have his chemotherapy sessions at Longisa Hospital.
He said his decision to be treated at the facility was informed by lack of money to shuttle back and forth from Eldoret for treatment.
"In my estimation, the chemotherapy sessions would have cost me more than Sh2 million but that was cut to almost half by choosing to have the sessions here at Longisa," he said.
Ms. Biwot says they are currently treating 36 patients who are receiving chemotherapy at the facility.
For the three years the centre has been in operation, they have conducted tests on 6,000 people, out of whom 557 people returned positive results for various types of cancer.
Health CEC Dr Sitonik said there were plans to expand the cancer centre to be able to handle solid cancers.
"At the moment we only focus on liquid cancers, not those that are solid, or the tumours which require surgery, but we are heading in that direction," he said.