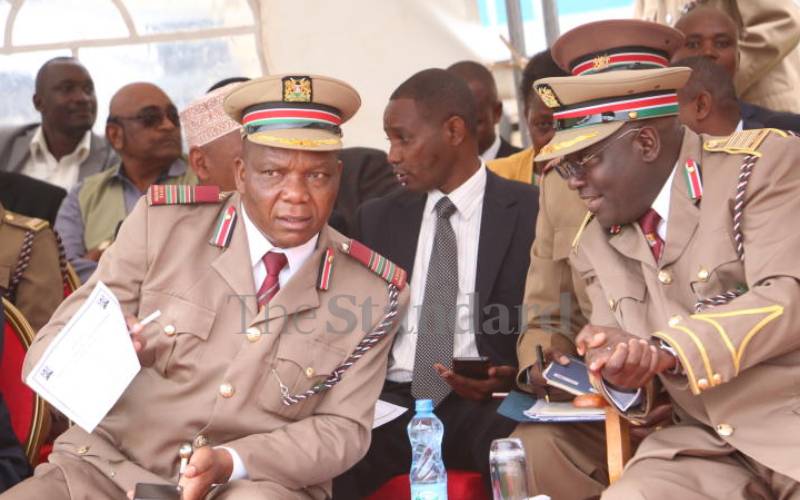 Chiefs and their assistants in Narok County have 14 days to name those providing Female Genital Mutilation (FGM) services in their respective jurisdictions or face the sack, area County Commissioner Isaac Masinde has said.
Speaking during an anti-FGM campaign at Suswa trading centre in Narok east constituency, Mr Masinde said it was important for the government to know those behind the "inhuman act and retrogressive practice".
"Without circumcision, there will be no FGM and from today, I am giving village elders, chiefs and their assistants 14 days to get me the list of all women they suspect of engaging in the circumcision of girls," ordered the administrator.
Noting that FGM prevalence in the county currently stands at 78 per cent , Masinde said 15 per cent of the cases happen in private/public health facilities.
"Despite all the advocacy, FGM is still happening in secrecy and our investigations have revealed that there are some health workers who are paid to 'cut' the girls at private clinics.
"We are hunting down these rogue health practitioners and will ensure that they are charged and their licences revoked," he warned.
He also revealed that 32,000 girls failed to report to schools this year across the county due to early marriage and teenage pregnancies.
The administrator also called on religious leaders to expel members suspected of engaging in FGM from their churches.
He maintained that in line with President Uhuru Kenyatta's commitment for the country to end the vice by the end of this year, his aim is to stamp out outlawed act in Narok by May this year.
Lillian Saruni, a reformed circumciser, revealed that she used to be paid Sh2000 per girl before she saw the light.