Officer accused of murdering boss to remain in custody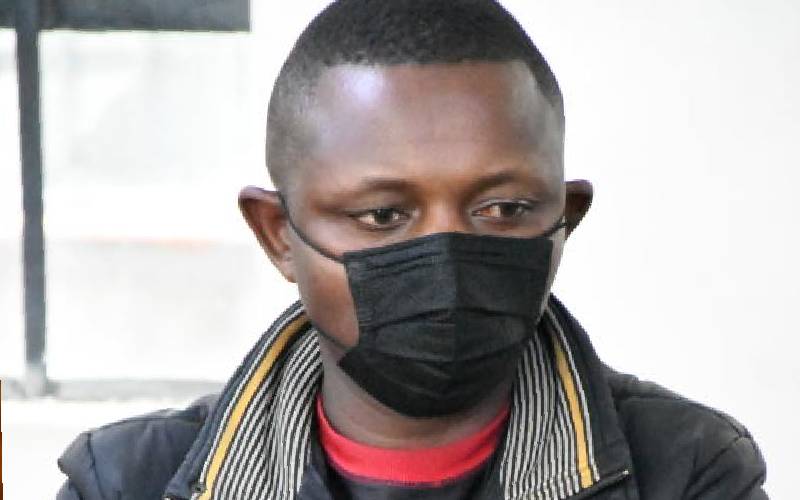 A police officer charged with killing his boss at Kedong ranch in Naivasha, Nakuru County on December 25 last year, will remain in custody after his bond application was opposed.
Justice Grace Ngenye will, on February 24 make a ruling on whether or not Corporal Joseph Kamau, accused of shooting dead Sergeant Ayub Polo, will be released on bond.
He denied the charge and pleaded with the court to free him on reasonable bond terms.
However, Naivasha probation Officer Joel Kamau opposed Kamau's bond application saying, in his report filed before the court, that his safety was not guaranteed especially because Polo's family and friends are still grieving over his killing.
However, the court ordered a pre-bail hearing to determine if he could be released on bond.
"Despite the fact that his family is in a position to stand for the bond, we recommend that the court defers his bond terms until such a time emotion over the officer's death come down," reads Kamau's report.
The report further noted that the suspect, who is currently in Naivasha GK prison, had a history of alcoholism and at the time of the incident, he was highly intoxicated.
Kamau further noted that a few days before he allegedly killed his boss, the suspect was stressed and was indulging in alcohol while working at the Kedong ranch AP camp.
"The case has been profiled through the media and his security is not guaranteed," reads the report.
A post-mortem on the body established that the senior officer was shot three times and died from excessive bleeding.
The autopsy conducted by government pathologist Titus Ngulungu at a mortuary in Mai Mahiu town revealed that all the bullets exited the body.
The report indicated that the deceased was shot on the head, shoulder, and leg leading to massive bleeding that led to the collapse of the internal organs.