Police in Naivasha recover gun allegedly used by junior officer to shoot senior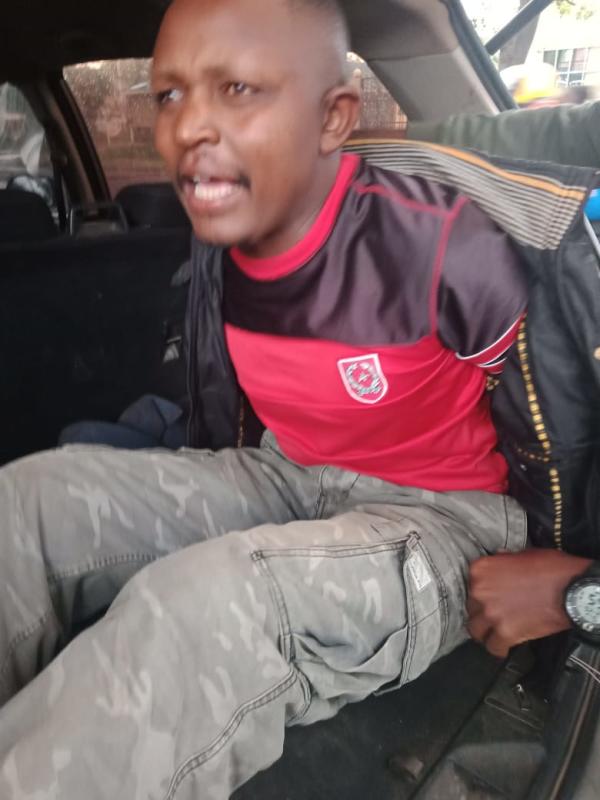 Police in Naivasha have recovered a gun allegedly used by a junior police officer to kill his senior during a confrontation on Saturday evening.
The G3 rifle and 29 rounds of bullets were recovered in the vast Kedong ranch where the suspect identified as Corporal Joseph Muthunga had hidden it.
The gun was recovered on Sunday at around midnight, following a major operation by sleuths from DCI who found the gun hidden in a shallow trench.
The recovery came hours after the suspect was arrested in Nakuru town on Sunday and later whisked to the scene where he had hidden the weapon. The officer was allegedly arrested in a pub within Nakuru town.
An officer involved in the operation termed the search for the killer weapon tricky due to the terrain of the scene coupled with darkness which made visibility near impossible.
"We started the search operation at around 8 pm when the suspect arrived from Nakuru and we managed to recover the gun and bullets past midnight," he said.
Naivasha OCPD Samuel Waweru confirmed the incident, adding the suspect would be charged in court today.
He said the gun had been taken for ballistic analysis, as the family of the deceased officer Sergeant Ayub Polo planned for a post mortem.
"The suspect is in custody and we have recovered the weapon used in the incident and the next step is charging him in court," he said.
Trouble started on Saturday evening when the officer returned to the camp drunk after a drinking spree in the nearby Mai Mahiu town.
According to a witness in the camp, the officer in charge had allowed the officers to leave with a directive that they return by 6 pm.
"The officer, however, came back around 10 pm totally drunk and the deceased lashed out at him before he retreated to his house where he took a gun," he said.
He added the officer first shot in the air three times but when the senior came out to enquire what was going on, he was shot six times.
"The senior officer died on the spot as the suspect turned to another officer who managed to escape using the cover of darkness," he said.
The incident comes barely a month after a junior police officer shot dead six people in Kabete Nairobi before turning the gun on himself.