Policeman turns gun on himself after shooting colleague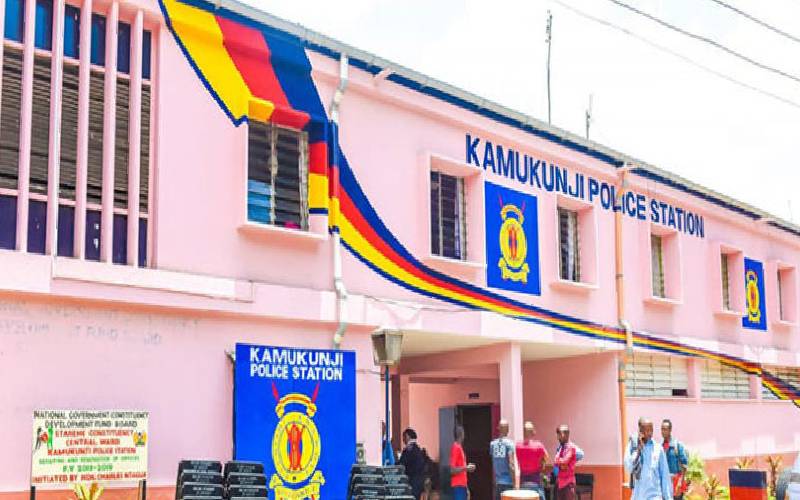 A police officer shot dead a colleague in Kamukunji, Nairobi, before turning the gun on himself.
Lawrence Ewoi, a Quick Response Unit officer attached to Kamukunji Police Station, shot Mourine Achieng at around 9.30pm. The policewoman was pronounced dead on arrival at Kenyatta National Hospital. She sustained several gunshot wounds to her chest.
According to the incident report recorded at the station, Ewoi had a confrontation with his colleagues before he started shooting indiscriminately.
Another officer, identified as George Gitonga, suffered bullet injuries to his left arm and is recovering at the hospital. Gitonga and Achieng were in a police car when they were shot and were unable to fight back.
Witnesses said that Ewoi, who was in civilian clothes, fled the scene with the rifle after committing the crime. Police issued an alert to the police to be vigilant as they pursued the officer since he was still armed with the rifle he used to commit the crime.
Police traced Ewoi to Burma and after about an hour of intense search, they caught up with him. The officer then turned the gun on himself.
"The officer took his own life when we wanted to arrest him. Claims that police shot him are false," confirmed Nairobi Central OCPD Mark Wanjala.
He said an investigation into the incident was ongoing, adding that it was unfortunate that they had lost two officers.