Four burnt to death, three injured in Narok accident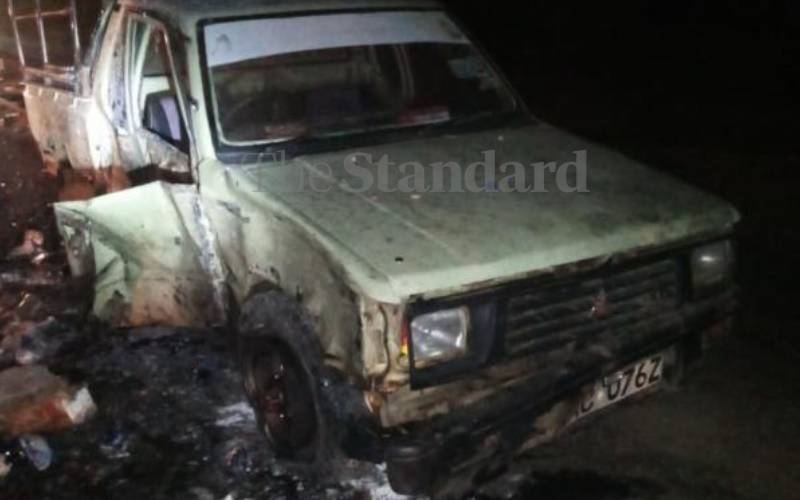 Four people were burnt to death and three injured in a road accident involving four vehicles at the Duka Moja along the Narok-Mai Mahiu Road.
According to area Sub-County Police Commander Jarred Marando, the accident occurred after a trailer ferrying tea leaves from Narok hit a Toyota Axio and two other vehicles before bursting in flames.
Two drivers and two passengers died on the spot.
"The accident happened at around 8pm. The driver of the Toyota Axio was driving from Narok towards Mai Mahiu, and upon reaching the scene of the accident, he lost control of the vehicle and collided head-on with the oncoming trailer, which in turn hit a pick-up," said Marando.
"The driver of the Toyota Axio and one of his passengers died on the spot. The driver of the burnt trailer and his passenger were burnt beyond recognition," he added.
Marando said the driver of the pick-up and his passenger sustained minor injuries and were rushed to Narok County referral hospital for treatment, while one female passenger inside the Toyota Axio was seriously injured and rushed to the same facility for treatment.
The bodies were moved to the same hospital mortuary awaiting autopsy and identification.
"Efforts to tow the motor vehicles to the station for inspection is underway," he said.