Tiaty residents to get title deeds after long wait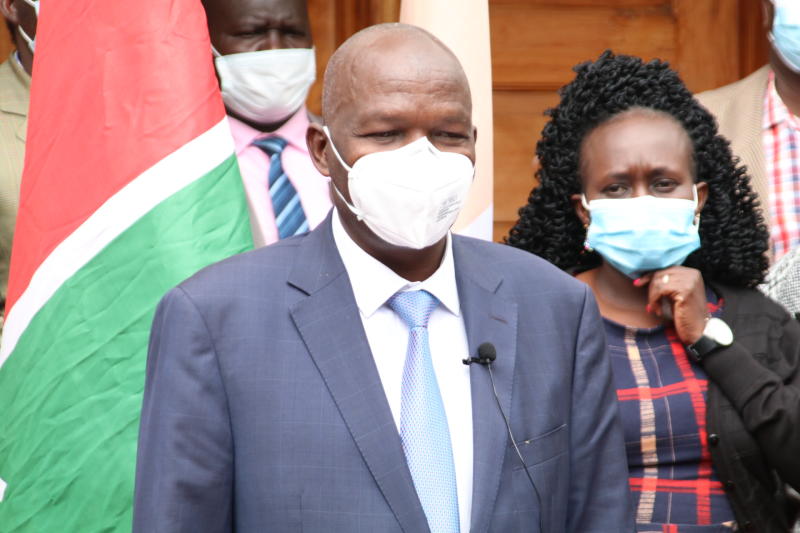 More than 3,000 residents of Tiaty in Baringo County will get title deeds for parcels of land they have been occupying for the last 58 years.
On Thursday, the county government started by distributing title deeds for land in Churo ward.
Churo is one of the remotest parts of the constituency and has witnessed increased cattle rustling and banditry over the years.
Governor Stanley Kiptis said the lack of land ownership documents had slowed development in the region.
The governor also complained that land in the area had not been valued for decades over lack of titles.
Most land in the county is communally owned and held in trust by the government.
"Since 1963, not even a single individual has a title deed in Tiaty. Residents have, for a long time, not had been able to get value for the money from their land," Kiptis said.
Churo ward has become the first adjudication area in Tiaty since independence.
Mr Musa Kamama, a resident, said he has been a squatter all his life.
To him, land in the region belongs to no one. Residents would move from one place to another and would settle anywhere they wanted. He said the demarcation will also address insecurity as residents will know their boundaries.
"I have been a squatter over the years. I have been moving from one place to another and settling anywhere. I am happy now that I will have a title deed under my name. People will now know their boundaries and insecurity will be dealt with. Criminals will not hide here any longer," said Kamama.
Another resident, Solomon Lodeya, said they were happy that the county government started the issuance of title deeds soon after demarcation.
Lodeya said it had been difficult for them to farm as animals would destroy crops. He said said the land documents would not only give them ownership rights but also help them access loans.
Catherine Changwony, the county chief officer for lands, said 3,208 parcels had been demarcated.
"This becomes the first adjudication area in Tiaty sub-county since independence and will open the door to have an adjudication done in other areas," she said.