Former Baringo governor to face off with his successor in 2022 election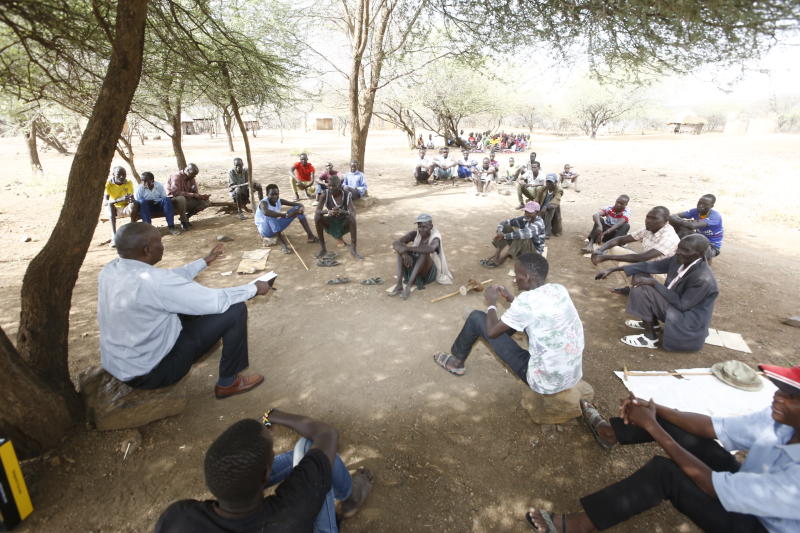 As the clock ticks toward the 2022 General Election, the list of those seeking to unseat Baringo Governor Stanley Kiptis keeps growing.
Several aspirants, including the County Assembly Clerk Richard Koech, former governor Benjamin Cheboi, and Eldama Ravine MP Mosses Lessonet, have publicly declared their interest in the county's top seat.
The contest is being viewed as a possible rematch between Cheboi and Kiptis, who has since declared he will defend his seat.
Cheboi, the first Baringo governor, says he laid the foundation during his term to improve the living standards of residents.
Cheboi resigned as CEO of Higher Education Loans Board in 2013 and cliched the Baringo governorship under URP ticket, having trounced Simon Chelugui.
He lost Jubilee nominations to Kiptis in 2017.
Cheboi has been drumming up support for Deputy President William Ruto.
On the other hand, Koech, 44, says he has been in devolution long enough to understand the dynamics of governance.
Track record
Before working with the county government he served in the Office of the Auditor-General for nine years between 2005 and 2014. He rose to become an audit manager in Kakamega.
Koech upon joining Baringo County Government in 2013, he served as Chief Officer of Health and doubled as Chief Officer Finance. He served in the two dockets for three years.
He left Baringo in April 2018 to go and serve as Chief Officer of Finance in West Pokot County and left in December 2019, moving back to Baringo County where he is serving as clerk of the County Assembly.
Lessonet, on his part, says having served as an MP for 15 years, he understands what the people need.
The third-term MP says his agenda is putting money in people's pockets.
"I am in this race to win. Having been an MP from 2007 to date, I have a lot of history to refer to and I know what my people need," he said.
He says he is committed to serving and doing things beyond National Government-Constituency Development Funds.
He served as Eldama Ravine MP from 1997 to 2007 under Kanu ticket and later lost to Lessonet of Orange Democratic Movement.
"I did the NG-CDF act, have been the vice-chair budget until February this year. The people of Baringo would definitely welcome my leadership," he said.
Governor Kiptis says that come 2022, there will be no change in the top seat.
He has warned his competitors, saying they should wait for 2022 when he will face them head-on.
Kiptis has intensified formal and informal meetings with the electorates.