Rights crusader Kimutai Kirui takes pride in bringing back smile on the faces of the vulnerable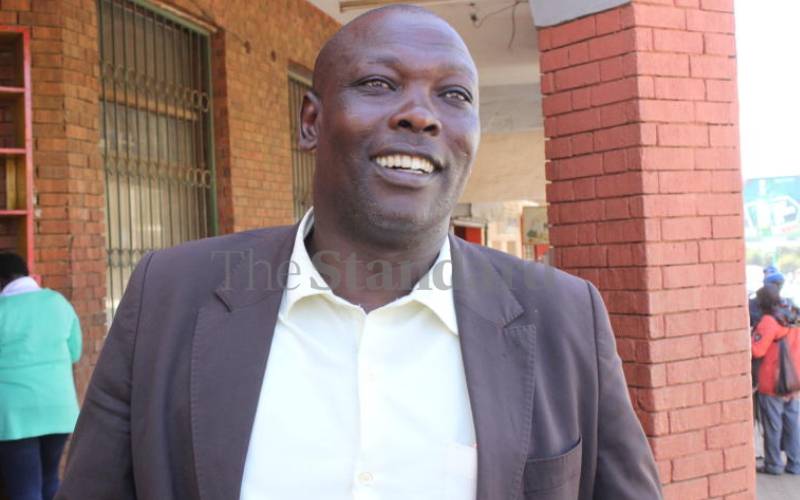 From cases on police brutality to widows caught up in unending land disputes, a human rights activist Kimutai Kirui has handled more than 2,000 matters in the quest for justice.
They are issues he has fought legally in the quest for justice in the North Rift in the last two decades.
Some of them were previously handled by lawyers then he and other activists took over when people had nobody to run to.
When Kirui embarked on his journey of helping the vulnerable get justice, it was a tough call because many did not believe in him and others feared for their lives.
"I discovered my passion for activism at a tender age, and after graduating with a degree in sociology, I decided to focus on helping the vulnerable access justice," Kirui told The Standard in a recent interview.
It all began when, as a young boy, he saw a neighbour get falsely accused of stealing maize belonging to a wealthy man. Kirui says that despite being young, he intervened to save the innocent man.
It later emerged that the accuser's sons were the ones who had stolen the maize and implicated the poor man.
The 40-year-old began working as a monitor at FIDA, an organisation that champions women's rights, before he moved to Education Centre for Women in Democracy, an organisation that aims at increasing the presence and visibility of women in leadership and decision-making.
In search of justice
In 2010, Kirui joined the Centre Against Torture (CAT) where he works to date.
These organisations, he says, provided him with a platform to reach thousands of needy people in search of justice. At his firm, victims who have already registered complaints at police stations and have pending cases in court are linked with lawyers, while those with complaints are helped to report cases at police stations or with the Independent Police Oversight Authority (IPOA).
"Reporting cases of police brutality, especially those implicating senior officers, is difficult because such officers will employ all means necessary to ensure cases against them do not see the light of the day. But we don't give up," said Kirui.
Apart from financial constraints, some victims face intimidation and are coerced into dropping their cases while others lose interest believing they can never get justice.
"Sometimes, the cases involve high profile personalities or officers in high ranks and we receive threats to our lives over such.
Wrong side of the law
"Often, we find ourselves on the wrong side of the law not because we are criminals, but because the perpetrators go to any limit to silence you," said Kirui.
As an activist, Kirui says one should not expect high incomes since most human rights agencies depend on donors and well-wishers for support.
"Being an activist requires passion and a good understanding of the law. We have activists from various professions and often, we get training from local and international organisations, especially donors who support our cause," he added.
Kirui says his mentor is former Mombasa Senator Hassan Omar, who was a commissioner with the Kenyan National Human Rights Commission (KNHRC) and an advocate for human rights.
Among the people he has helped is Consolata Too, a resident of Kesses, Uasin Gishu, after her daughter was allegedly defiled by a former MCA.
All attempts to seek justice had been futile since the local leadership and even the police blocked the victim from recording statements that would lead to the arrest and prosecution of the suspect.
"It is only after Kirui intervened, and the media started asking questions that the police swung into action and took our statements and arrested the suspect. The case is pending in court, and we hope for justice," said Too.