KenGen to inject 83MW more by end of the year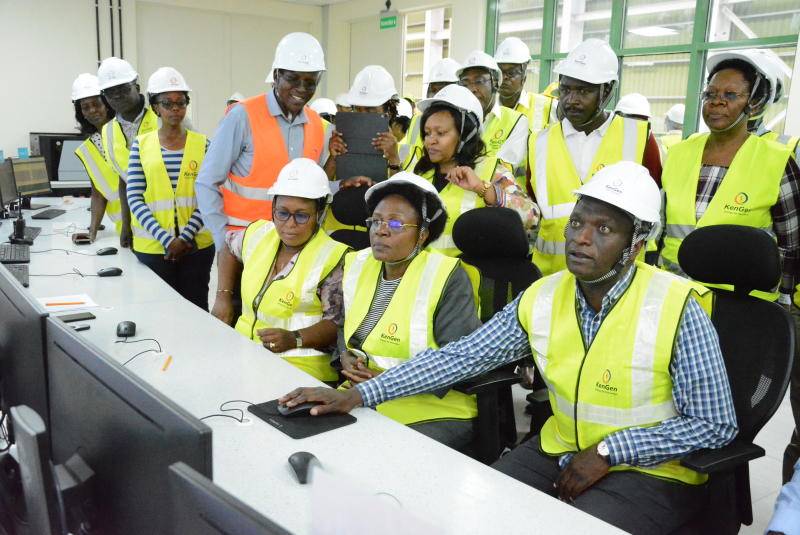 The Government's plan to phase out thermal power is in high gear as KenGen seeks to pump in an additional 83MW to the national grid by the end of the year.
According to the power producer, the electricity will be generated from Olkaria's additional Unit 6 in Naivasha which is nearing completion.
This comes barely a week after KenGen announced that electricity demand had shot up from 1,661MW at the height of Covid-19 to 1,994MW as more industries resumed operations.
Currently, KenGen's capacity stands at 1,818MW, which constitutes 64 per cent of the country's total installed capacity.
According to a press release, the Unit 6 geothermal project has a capacity of generating 83.3MW once complete.
The company noted that Olkaria VI will add another 140MW to the national grid.
"The Public-Private Partnership project is in procurement stage and we target to complete construction of the power plant by 2024," reads the statement.
As a statement, the company said the re-development of Olkaria I geothermal plant would see its installed capacity rise from the current 45MW to 50MW.
"This project is in the final stages of procurement and once completed will extend the life of the power plant by 25 years," the company said.
On the Seven Forks Solar project, KenGen further noted that it was in the early stages of developing 42.5MW by 2024.
"This will be KenGen's first grid-scale solar project in the country as we seek cleaner energy which will phase out the expensive thermal power," the company said.
Earlier, KenGen had announced that plans to start drilling geothermal power in the neighbouring country of Djibouti was expected to start this month.
The Sh700 million project was awarded to KenGen four months ago following an agreement with their counterpart the Djiboutian Office of Geothermal Energy Development.
According to Geothermal Development Corporation director Abel Rotich, preparations for the drilling works were 80 per cent complete.
In a statement published in the company's weekly review report, Rotich said projects involved the drilling of two geothermal wells at the Galla-Le-Koma geothermal field in the Lake Assal region.