Kihika Kimani's widow in fight with daughter over Sh600m property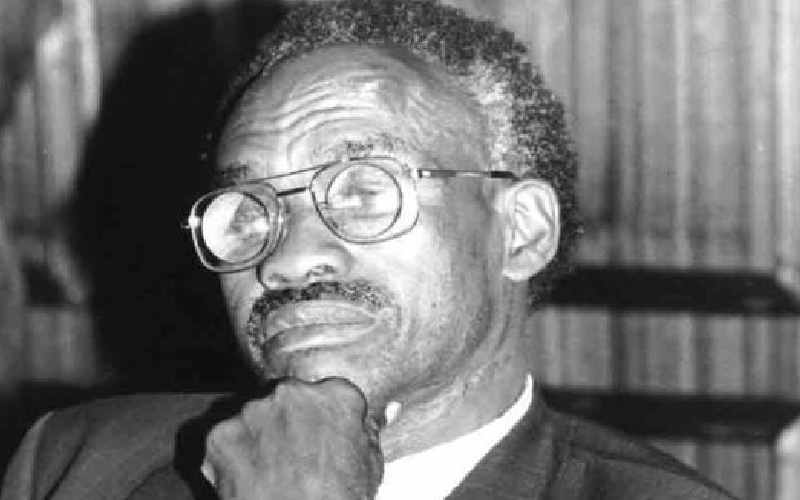 One of the widows of the late Kihika Kimani, a veteran politician, has challenged a decision by the court to replace her with her daughter as an administrator in the estate of the deceased.
Margaret Wambui, the first wife to the late Kihika, faulted High Court judge, Justice Rachel Ngetich's decision of February 14, to replace her as an administrator in the Sh600 million estate as ill-informed because Florence Nduta does not have her interests at heart.
Challenging the decision, Wambui, 90, wants her third-born daughter Erishifa Wanjiru to take over the management of her share in the estate.
The court had ruled that Nduta will be one of the joint administrators of her father's estate, together with her four stepmothers.
When the case came up for mention on Friday, May 7, Wambui through her lawyer, faulted the court the decision.
After stepping down as an administrator on November 1, 2019, Wambui vouched for her other daughter Wanjiru to replace her.
She claimed that Wanjiru has her best interest at heart and she would represent her well in the administration of part of the property.
She admitted that she was of age and was declining in health and needed a good daughter to replace her.
"The first administrator (Wambui) has requested to step down and be substituted by her daughter Wanjiru, who will protect her interests in the property," she stated.
She averred that she has worked hard over the previous 15 years, and disposed of her administration duties honestly and fairly.
"The beneficiaries have agreed and signed a consent that the applicant replaces her mother to represent her interest in the suit properties," she said.
She claimed that she doesn't trust her last-born daughter Nduta, who she said has been attempting to unlawfully take her position as an administrator since 2018.
Wambui and her co-wives Alice Mukuhi, Mary Wangari, and Miriam Warau had been clinging on to the administrative position since they were issued with letters of administration on October 13, 2009.
The widows took over the property after the MP died on November 19, 2004, aged 78.
However, in 2018, their three children, Nduta (Wambui's), Anthony Kihika (Mukuhi's), and Judy Muthoni (Wangari's) filed applications to replace them as administrators.
The children claimed their mothers were old, senile, and unable to carry out the duties of administrators.
The four widows opposed the application. They said they were still strong enough to administer the properties on behalf of the other beneficiaries.
Judge Anthony Ndung'u dismissed the application on January 24, 2019. The siblings were dissatisfied and filed an appeal dated April 17, 2019. It is still pending in the Court of Appeal.
Wambui had been married to Kihika for 50 years before he died.
The succession case has been pending in court since 2005
The case will be mentioned on May 31, 2021.