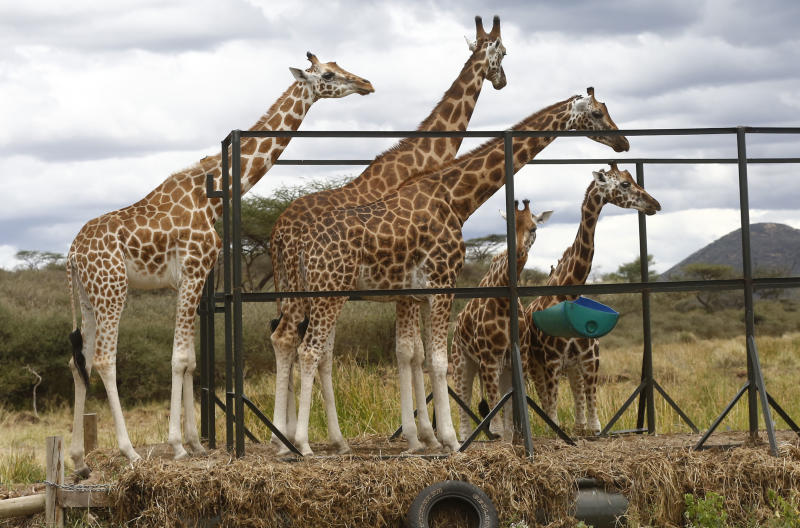 On October 29, two Rothschild giraffes were moved from Soysambu Conservancy to their new home, Tindress Wildlife Sanctuary in Solai, Nakuru County.
The two giraffes joined seven others at Tindress wildlife sanctuary and the translocation is part of efforts to increase the population of the endangered Rothschild giraffe.
"Giraffes being translocated from Soysambu to Tindress in Solai is part of the conservation efforts to improve their populations.
"The additional two will boost the genetic pool of the current population and reduce chances of in-breeding," said Dickson Ritan, the Central Rift Kenya Wildlife Service assistant director.
According to data from the Kenya Wildlife Service (KWS) there were 609 Rothschild giraffes in Kenya by September.
KWS plans to translocate eight Rothschild giraffes stranded at Longcharro island in Baringo to the mainland in Ruko conservancy this month.
Longcharo Island, which is part of Ruko conservancy, became a favourite spot for the giraffes before it was cut off from the mainland following the swelling of Lake Baringo.
Kenya Wildlife data on giraffes indicates that Ruma has the largest population of Rothschild giraffes at 273 while Soysambu conservancy hosts 159.
Latest data from Lake Nakuru National Park, which is a sanctuary for the giraffes, indicates that the numbers have been constantly growing from 65 in 2016 to 92 in 2018.
According to National Recovery Action Plan for giraffes, increased translocation over the last three decades has resulted in giraffe range expansions and re-introduction to former ranges.
The Rothschild's giraffe initially ranged over western Kenya and Baringo County. They also exist in small populations in Uganda and South Sudan.
Declining numbers
In Kenya, Rothschild's giraffe were introduced in numerous private and public areas including Giraffe Manor, Kigio Wildlife Conservancy, Lake Nakuru National Park, Mwea National Reserve, Ruma National Park and Soysambu Conservancy.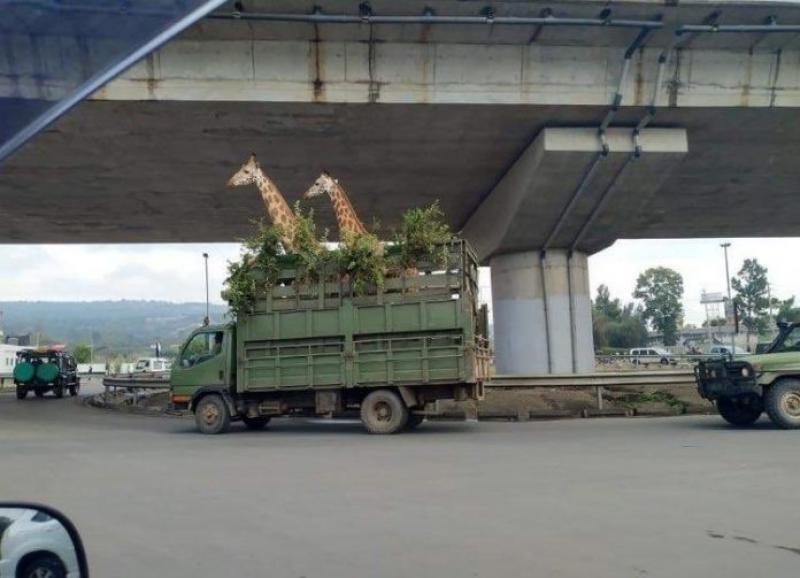 The species was also re-introduced in Ruko Community Wildlife Conservancy to re-establish its presence in its historical range.
"There are currently eight Rothschild giraffes in Baringo. The giraffes were re-introduced in Ruko Conservancy in Baringo as they had become locally extinct," said Joseph Edebe, the KWS research scientist.
Over the last three decades, the National Recovery Action Plan for giraffes indicates that the giraffe population has declined by 40 per cent
The numbers of the three giraffes species — the Masa, Reticulated and Rothschild — have declined from an estimated 45,000 in 1998 to the current estimate of 28,850.
Illegal hunting, habitat loss due to encroachment and degradation as well as infrastructural developments causing accidents through road and railway are part of the challenges giraffes face.