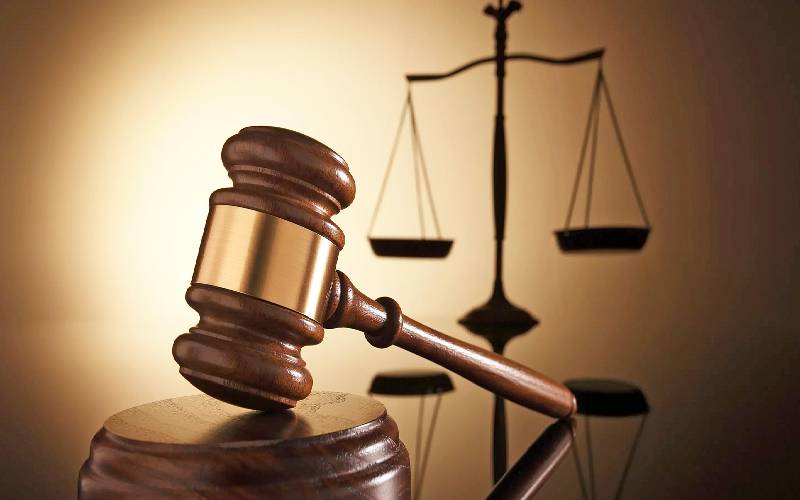 The High Court in Nakuru has dismissed a suit by eight children against their mother over a 30-acre parcel given to her by their now-deceased grandfather.
Justice Teresia Matheka, in a ruling on an application by the eight, said the grant issued to Waithera Muhoyo in May 2016 was properly obtained and the same was confirmed by consent of all parties.
The judge, in the ruling delivered last week, said the applicants had not established any of the grounds contravening the law of succession for revocation.
"This court finished its work in accordance with the parties' wishes, as the estate was transmitted to the respondent and a title deed was issued in her name," said the judge.
She, thus, urged the parties to settle their issues outside court and dismissed the application.
The children accused their mother of unfair subdivision of over 30-acre Mau Narok/Siapei Block 3/413, located in Mau Narok within Nakuru County.
In an application filed before Justice Matheka, the children claim the subdivision was done unfairly, as some of the children were favoured.
Martha Nyambura, one of the eight, told the court that their mother Waithira Mohoyo had been using her power as the administrator to unlawfully subdivide the property.
Nyambura and the others want the court to revoke the grant of administration given to her mother and to appoint new administrators to the estate.
The children include Nyambura, Leah Wairimu, Milka Nyambura, Joshua Njuguna, David Ngugi, Albert Kamau, Simon Gicheru and Ruth Mumbi.
"The proposed subdivision is contrary to the agreed mode by all family members during a family meeting held to distribute the land," reads their application.
Nyambura further told the court the administrator had acted against the trust bestowed on her to faithfully administer the estate and should be replaced.
In response, Ms Waithira said the children unanimously agreed that the women, including herself, would each get 2.5 acres while the men would each get 3.8 acres.
She claimed that even though each had been asked to pick their portion, they squabbled even for her share of 2.5 acres.
"The worst is that my children had made false allegations to the police and local administration that I was of unsound mind," she told the court, urging the judge to dismiss the case.