Drama as 'possessed' naked brothers storm into church (Photos)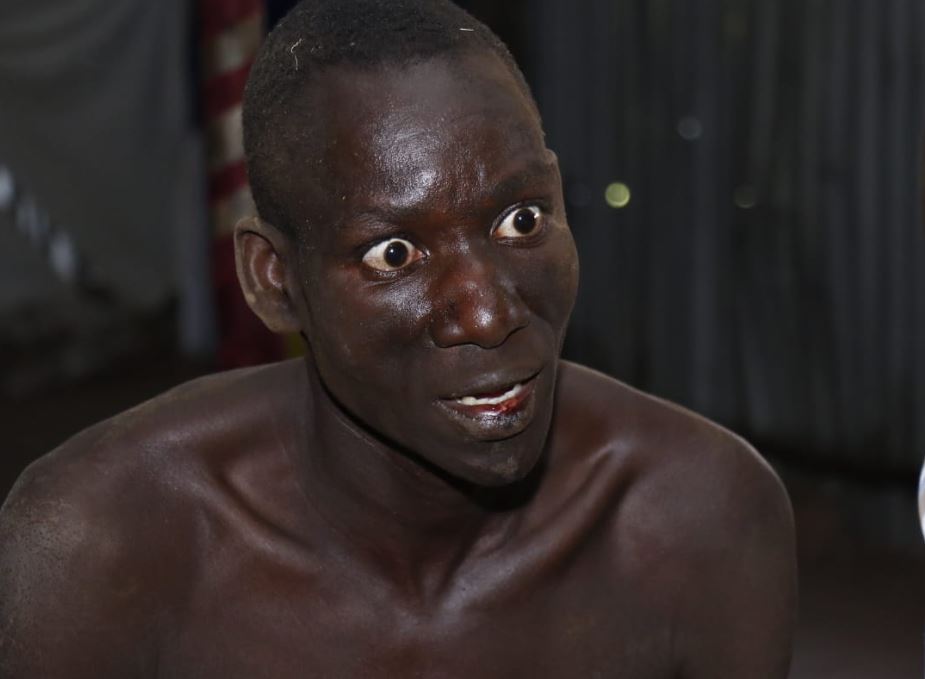 There was drama at Githima estate in Nakuru West after two brothers "possessed by evil spirits" stripped naked and locked themselves inside a church toilet.
The two brothers only identified as Dominic and Augustine are said to hail from Bungoma County and had fled their home to avoid being inducted into sorcery by their father.
According to Apostle Dickson Mugaru, Dominic attended church service on Sunday after three months of going missing.
"He came to church on Sunday morning and as the rest of the members left he stayed behind until late in the evening. He told us about how his father wanted to induct him into sorcery but he declined," said Mugaru.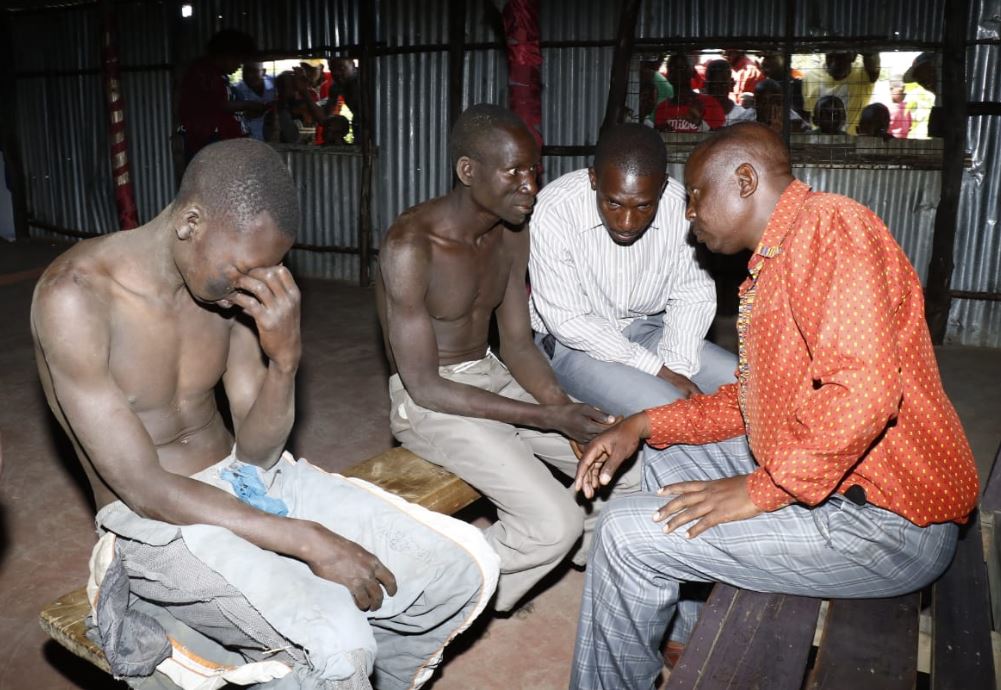 Joseph Muniu, a church elder said that he showed them marks made on his stomach by his father as a way of handing over witchcraft to him.
Muniu added that Dominic started behaving funnily forcing them to call in other believers to pray for him.
"He started breaking chairs and throwing items in the church as we spoke to him. We immediately called his brother to take him to hospital after prayers," said Muniu.
The two brothers left the church on a bodaboda at around 6 pm on Sunday evening destined for Nakuru Level Five hospital. It is unclear if they arrived at the hospital.
The residents were however shocked after the two came back walking to the church and undressed themselves on Monday morning.
They also had several injuries on their hands and faces which remain unclear on how they got them as no incident of mob justice had been reported in the area.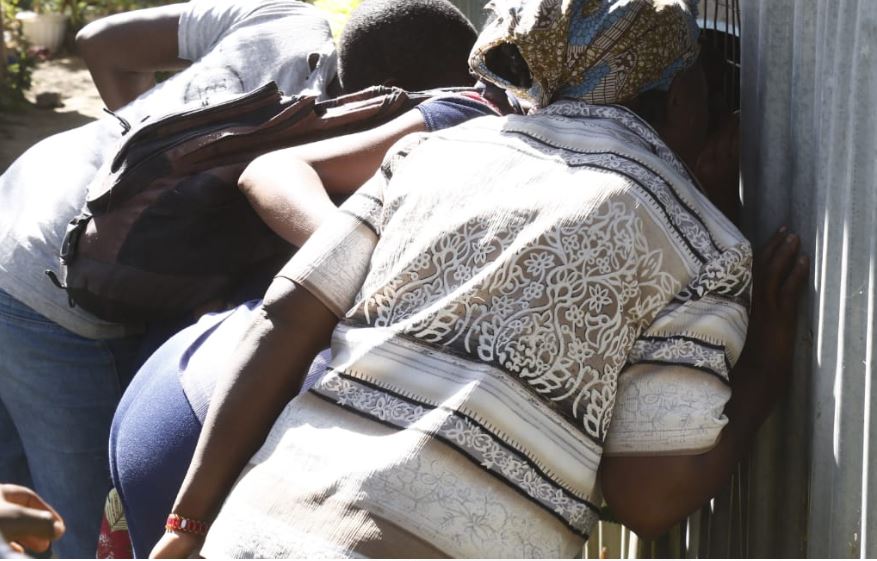 Elvis Ochieng' who was on his way to Kaptembwo said that he walked behind them and was shocked when he saw one of them undress at the precincts of Christian Far Vision Church.
"The gate was not closed. They briefly stopped there and one of them removed his shirt and trousers. I got curious and stopped to watch. Minutes later, the other man undressed too and locked themselves in a toilet," said Ochieng'.
As the crowd grew, the two brothers left the toilet and entered the church where they started shouting and speaking in a language none of the residents in the cosmopolitan area could understand.
Dorcas Wacuka, a community policing leader mobilised men in the area who tried to convince the two to put on their clothes.
"They declined to wear the clothes signalling that the clothes they were being given were not theirs. At that point we realised that they were likely to have been possessed by spirits," said Wacuka.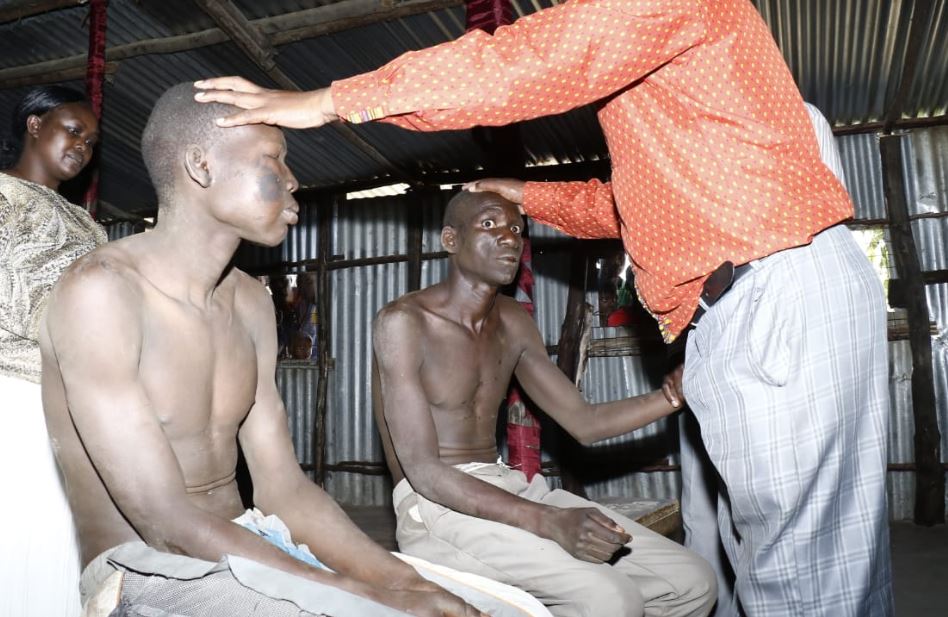 It took a group of men to force the two to have their trousers on. Preachers from different churches arrived at the scene and exorcised the evil spirits from the two men.
Apostle Mugaru said arrangements were being made to reach to the family and have the matter addressed.
They are currently being spoken to by the faithful.