Court adjourns ruling on case facing Waiganjo and two others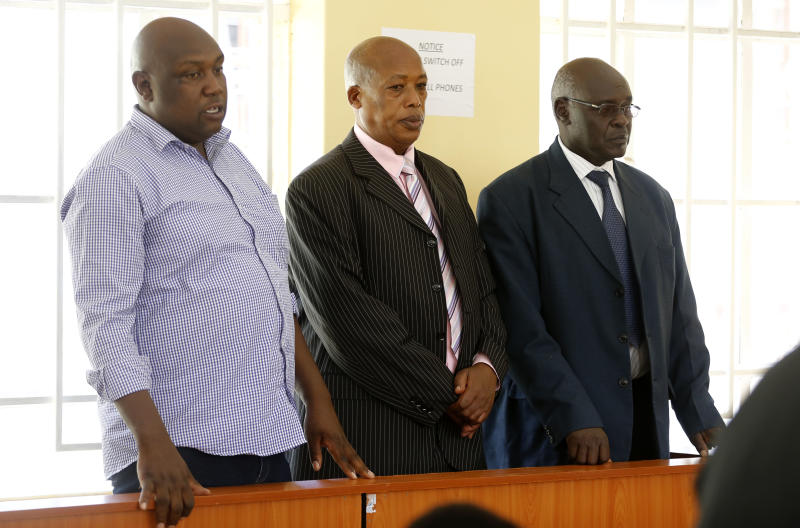 A ruling on an application by the Office of the Director of Public Prosecutions to re-open a case facing alleged police imposter Joshua Waiganjo and two former senior police officers will be delivered in February.
Principal Magistrate Joe Omido yesterday said the matter was pushed forward after one of the lawyers sought an adjournment.
Waiganjo is charged alongside former Rift Valley provincial police boss John M'Mbijiwe and Anti-Stock Theft Unit boss Remi Ngugi, who are also facing abuse of office charges.
Mr Omido said M'Mbijiwe's lawyer, Pravin Bowry, requested another date after his travel plans were affected by the dusitD2 terror attack.