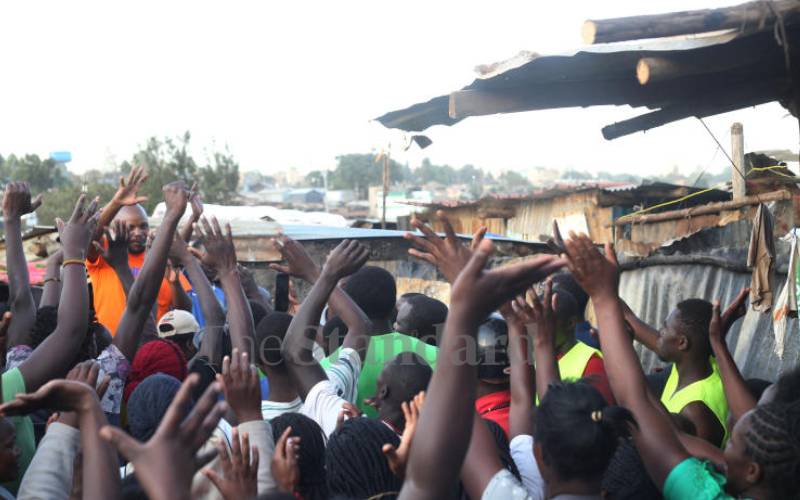 Politics is a game of numbers, and with about six months to the August 9 General Election, the magic number for those gunning for the presidency is "50 per cent plus one vote". That means the winning candidate will need the support of slightly over half of the 22 million registered voters.
The two leading presidential hopefuls, Raila Odinga of Azimio la Umoja and Deputy President William Ruto of UDA, have unveiled well-oiled campaign machineries - complete with catchy phrases and slogans - aimed at convincing voters that they are best suited to succeed President Uhuru Kenyatta, whose tenure ends this year.
However, the 22 million voters are not just statistics or voting machines. They are human beings with hopes, fears and aspirations. They are parents struggling to feed, house and educate their children; they are would-be mothers worried about whether they and their babies will emerge from hospital delivery rooms alive; they are job seekers or workers struggling to strike a delicate balance between what they earn and the high cost of living.
These are the numbers that matter.
That on August 9, many of them will walk to their polling stations, endure long queues under the scorching sun or in the rain to cast their ballots, is a testament to Kenyans' optimism that their votes will count. And they have a reason to vote.
Official data shows that by December 2020, there were more registered voters than people who reported having held a job in the preceding four weeks. That means creating jobs - or increasing opportunities for job creation - is one of the most urgent tasks that await those who will win the August 9 elections, be they Members of County Assemblies, legislators or the President and his Deputy.
Bill Peterson Ong'ado, a businessman, is one of those who will be voting come August. He agreed that both camps have mentioned policies that if implemented can be helpful to the ordinary citizen.
"However, for me as a businessman, I am more interested in the leader who has promised to cut taxes for small businesses," he told The Standard.
For him, his business is his ticket out of poverty.
Data shows that over a third of Kenyans - about 17.2 million people - are poor. They cannot afford to put food on the table. Poor people in rural areas spend less than Sh3,252 per month while those in towns like Nairobi spend less than Sh5,995.
Close to half of Kenyans have only a primary school certificate. Another 3.4 million have no academic certificate at all, meaning that they probably only have their names on their birth certificates. Yet, the structure of the economy is changing with more jobs being automated as the economy demands workers with skills, competencies and innovation. These have become must-have tools for survival in the 21st century workplace, making education a key driver of poverty reduction.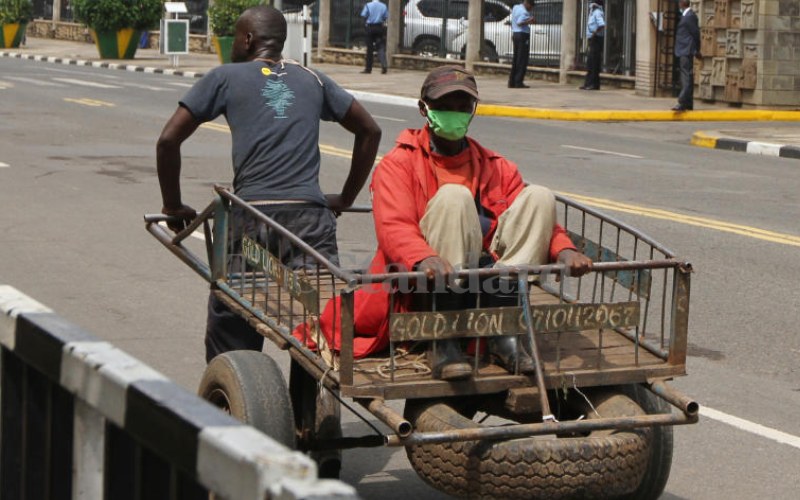 The other is agriculture.
However, three-quarters of Kenyans live in arid or semi-arid areas where rainfall is inadequate for most of the year. These areas receive 612.5mm or less annually. Often, the rains come late or don't come at all, leaving many farmers and herders at risk of starvation as their livestock die from lack of pasture and crops wither in the farms due to poor rainfall.
Counties like Homa Bay and Migori have some of the highest potential agricultural lands behind Narok. But even here, the picture is not so rosy as about 28 per cent of families in the two counties do not engage in farming. This compromises their diets and denies them income from selling excess farm produce.
Over the years, the economy has grown erratically. And although the country's Gross Domestic Product (GDP) — or the size of the national cake — has more than doubled from Sh4.74 trillion, the economy largely creates opportunities for low-paying informal jobs that offer workers little or no protection.
Other macro-economic indicators such as inflation - the overall increase in the prices of goods and services - have also remained within the government's range of between 2.5 and 7.5 per cent. Similarly, the exchange rate has largely been stable and average lending rates have remained relatively stable.
In the last 10 years, the economy has consistently churned out an average of over 800,000 jobs every year. The employment numbers look impressive, but a substantial chunk of those employed work in the informal sector or are subsistence farmers.
Unemployment - going by the strict definition of those actively looking for work - has also remaining at below 10 per cent, and by the end of 2020, it had reached a low of 5.4 per cent.
However, these numbers can be misleading, according to economist Dr Joy Kiiru.
"That kind of averaging, summing up, and all that it masks real people," said Dr Kiiru, who until recently, was a lecturer at the University of Nairobi.
According to her, whereas a large cross-section of Kenyans can afford food, education or healthcare, the quality of these goods and services is not good.
"Very few Kenyans can afford a balanced diet," she told The Standard.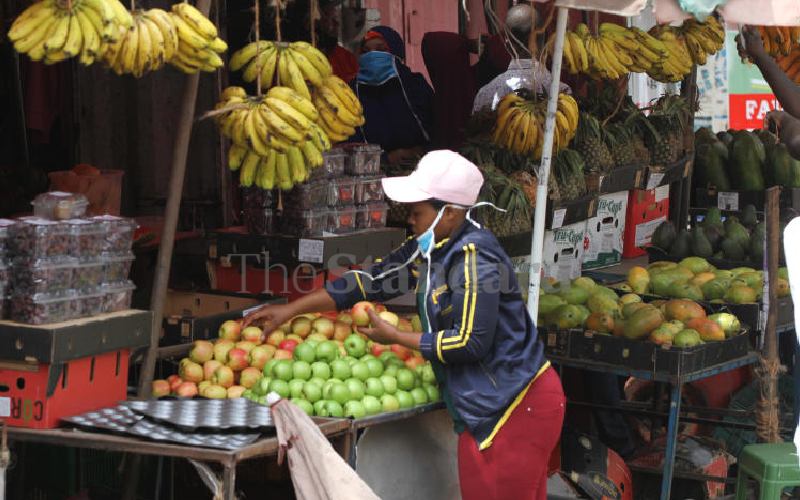 This problem is acute in places like Turkana, Kenya's poorest county. Here, four in every five individuals earns less than Sh108 a day on average. This low income compromises the quality of good and services such people can afford.
But the problems associated with poverty and poor quality goods and services if pervasive.
For instance, in the last five years to 2020, Nairobi, Tana River, Wajir, Turkana and Kajiado had the highest number of cases of children below five years being infected with cholera, a killer disease caused by drinking contaminated water.
Although 42 per cent of the people in Nairobi drink piped water, much of the water in slums is carried through illegally connected plastic pipes that occasionally burst and get contaminated. Moreover, for some 19,431 families lack access to proper ablution and sanitation facilities. In areas like Mandera County, more than a fifth of households use latrines that do not have a slab.
In areas with poor sanitation services, be they urban or rural, diseases such as cholera, which can easily be addressed through water and sanitation infrastructure, continue to ravage a disproportionately large number of citizens, yet this is a function that is largely a reserve for county governments.
After Nairobi, the other county to have recorded the highest outpatient cases of cholera for children aged five years and below is Tana River. And here too, the reasons for cholera outbreaks are easy to identify. Only about one fifth of the families in Tana River have access to piped water. Another 22.1 per cent fetch their drinking water from boreholes. Just like Wajir, Turkana and Kajiado, majority of households in Tana River lack access to toilets or latrines. This exposes them to a greater risk of diarrheal diseases (such as cholera, rotavirus and typhoid fever), worm infestations and hepatitis.
There is also a yawning gap between the rich and the poor with a report by Oxfam, a charitable organisation, showing that the two wealthiest individuals in Kenya own more than what 16.5 million poorest Kenyans combined, thus exposing the high levels of inequality. This is another sticking point that the incoming administration will be under pressure to address.
"Between 2016 and 2021, the number of individuals with wealth over $50 million (Sh5.7 billion) increased from 80 to 120," noted Nabil Ahmed, the lead author of the report titled 'Inequality Kills' which was published last month.
The wealth of the 120 individuals rose from $12.73 billion (Sh1.44 trillion) to $17.4 billion (Sh1.97 trillion), an increase of 36.8 per cent, when adjusted for inflation.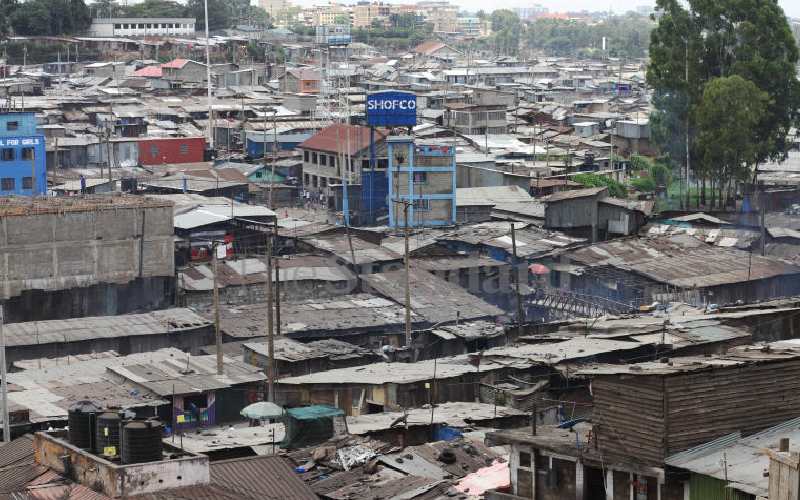 Besides economic inequality, voters have also been contending with inequality of opportunity and resource allocation. For instance, while nearly every household in Nairobi is connected to electricity, less than a tenth of households in Turkana have power. Half of the homes rely on firewood for their energy needs.
In Samburu, Wajir, Mandera and West Pokot, between 11.8 to 15.2 per cent of households are connected to the national grid, meaning that over 85 per cent of homes rely on firewood, kerosene or charcoal for cooking and lighting.
But this is not just a problem in the northern parts of the country, which have suffered from perennial neglect. In counties like in Migori, Siaya and Homa Bay, only one in five households have electricity.
The picture is not very different with regard to access to formal financial services - a key driver of economic inclusion and poverty reduction. In areas like West Pokot, Turkana and Garissa only two in five people in have access to formal financial services, which means they can neither save nor get loans from banks.
These are the six dragons that Kenyan voters will want slayed by the next government.
Dr Sameul Nyandemo, an Economics lecturer from the University of Nairobi, said that although Kenyan voters understand their needs, they don't understand the criteria for choosing leaders. As a result, they are easily won over by populist slogans.
"Politicians use phrases meant to blindfold the voters with a hope of convincing them (voters) to vote for them," said Dr Nyandemo.
Prof Bob Mkangi, a lawyer, agreed. He argued that Kenya's politics is image-driven and characterised by sloganeering.
Slogans such 'Bottom Up' and 'Azimio la Umoja' are meant to give the impressions that politicians care about the people.
"The truth is that they do not," said Mkangi.
According to him, voters buy into the slogans but soon find out they got less than they bargained for once election results are released and winners take power.
And then the cycle of unmet expectations begins yet again. In his opinion, this is why voters change leaders after every election.