Three women seek Alego Usonga, Bondo seats in male-dominated race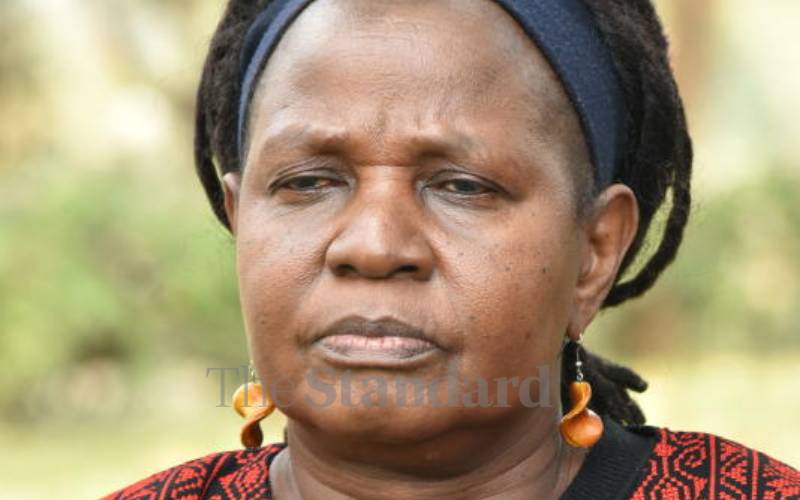 Alego Usonga and Bondo constituencies in Siaya County could have a woman MP for the first time should voters elect any of the only three women in the county's male-dominated race.
Both women say they are confident of unseating incumbents Samuel Atandi and Gideon Ochanda to make history in the constituencies and join the few female colleagues from Nyanza trying to make a mark in parliamentary politics.
In Bondo, Rachael Omollo and Lynnet Olima will face off with Ochanda, businessman Andiwo Mwai, Fred Banja and educationist Thomas Obondo, in the Orange Democratic Movement (ODM) party primaries.
Omollo and Olima and their four male rivals are battling to get the support of more than 90,000 registered voters.
According to the Independent Electoral and Boundaries Commission (IEBC), Bondo is the second largest of the six constituencies in Siaya County.
The women have exuded confidence they will win the seat, but they will have to deal with issues of clanism, regional balance, gender and economic empowerment, which have featured greatly in the campaigns.
While the male candidates have been reaching out to their clansmen for support and votes, the women bank their hopes on womenfolk and youth, who are the majority.
Bondo is comprised of Ochanda's Yimbo community and Sakwa. Ochanda is the first MP from the Yimbo community since independence.
According to Olima, the parliamentary seat should not be affected by regional balancing.
"Every constituency must have an MP regardless of which part of the county the governor or senator comes from. The effect might only be seen in terms of gender balancing," said Mrs Olima.
She added that should men be elected as governor and senator, it will only be equitable to have a woman MP in Bondo.
The ODM party is staring at a political headache ahead of the party primaries in April as the aspirants in Bondo are said to be seeking both the party leader Raila Odinga and his elder brother Oburu Oginga's blessings as a sure way of clinching the orange ticket and winning in the General Election.
Some of the aspirants, including Ochanda have been endorsing Oburu for the Siaya senatorial seat.
"Political realignments are likely to happen in the next few months," said Ochanda, who has been endorsed by Yimbo community.
Mwai, who has been campaigning for Oburu's senatorial bid, is determined to square it out with Ochanda after the two fell out in the 2017 elections.
The businessman, who was recently endorsed by his Waora clan, said he is in the race to win even as some sources demanded that regional balancing be considered.
Mr Obondo, who has exuded confidence to unseat Ochanda, said his strong people-centered and community-driven socio-economic blueprint coupled with a long history of advocacy makes him the best bet for Bondo.
While disputing the issue of regional balancing, Mr Obondo argued that Usigu division was doing its second term for MP.
"Nyangoma having held the Deputy Governor's position for ten years in a row, it is only fair that Maranda division bounces back to take over the MP's seat," he argued.
For a constituency that has not re-elected an MP since the 1992 multi-party elections, ODM nominated MP Prof Jackline Oduol has declared interest to unseat Atandi.
Prof Oduol, a former Permanent Secretary in the Ministry of Gender has received the blessings of elders to battle it out with male counterparts to get over 100,000 votes.
The elders who were drawn from at least five clans in the constituency, led by Mzee Leo Ambrose Odiango, said they have assessed the quality of leaders who are in that race and concluded that Prof Oduol has what it takes to be the next MP.
They have therefore vowed to rally all their support behind her to ensure she clinches the seat.
"This is a move towards promoting women leadership and our people should start seeing things differently by giving room for women to also lead," said Mzee Barrack Waringa.
Prof Oduol welcomed the move by the elders to endorse her candidature and promised to prioritise issues of development through promotion of education and enhancement of women and youth empowerment programmes.
"I will fill all the development gaps that are currently being witnessed in the constituency," said the lawmaker.
The don who had unsuccessfully contested the county's MP seat will now battle for the ODM party ticket with the incumbent Atandi, former Alego Usonga MP George Muluan Omondi and university don Dr Nicholas Kut Ochogo.
In 2017, two women, Rosemary Ogutu and Macillista Oudia unsuccessfully contested the Alego Usonga seat on Ford Kenya and Chama cha Mashinani (CCM) tickets respectively.
Prof Oduol's endorsement comes at a time when the incumbent is facing opposition from Dr Ochogo, with Muluan seen as a spoiler and not a serious contender.
Muluan's reentry into the race is seen by political pundits as a strategy to scuttle votes in Atandi's strongholds of West Alego and Usonga wards.
Should this political ploy succeed, then Atandi stands no chance in Central Alego and North Alego wards which are dominated by Dr Ochogo's majority Kakan clan.
At a glance:
-The women are the third lot to contest the MP seat in Siaya County after the late Grace Ogot, who in 1984 contested and won the Gem parliamentary seat and served in the Cabinet of President Daniel Moi.
-Other women seeking to be elected are Christine Ombaka, Pauline Onguko, Aber Dundee, Mary Olute, all eyeing the Siaya woman rep seat.