Rasanga 'lonely' in bid for Alego-Usonga seat as leaders support Atandi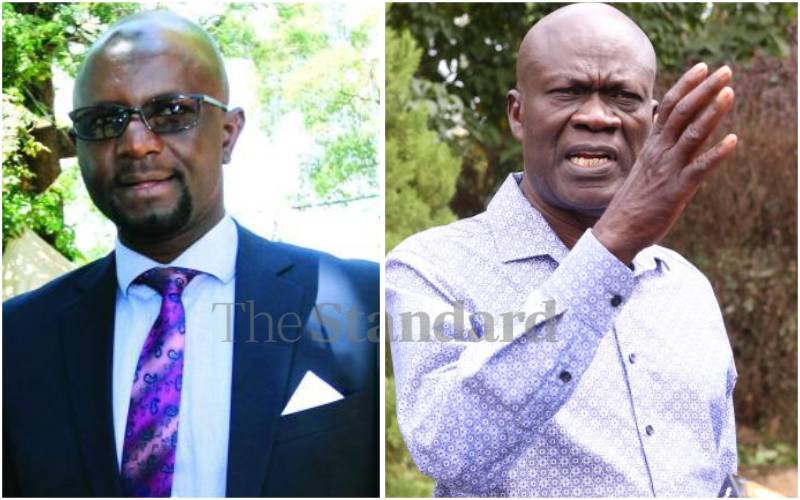 Some leaders in Siaya yesterday appeared to sideline Governor Cornel Rasanga in his bid for the Alego Usonga parliamentary seat in 2022.
Mr Rasanga, an ardent supporter of ODM leader Raila Odinga faces a lonely journey as the leaders ganged up against his bid during a function in the constituency.
The county chief who is serving his second and final term has declared interest in the Alego Usonga parliamentary seat.
The Alego Usonga parliamentary seat is currently held by MP Sam Atandi.
On Saturday, Siaya Senator James Orengo, MPs Elisha Odhiambo (Gem) and Otiende Amollo (Rarieda) declared their support for the incumbent Atandi.
They were speaking during a fundraiser at Agoro Ayombe Primary School in Alego Usonga.
The move came hardly a week after Rasanga endorsed Mr Orengo to take over from him stating he was his preferred successor.
Rasanga endorsed Orengo at his home where he received defectors from Wiper Party to Orange Democratic Movement.
"Raila had my shoelaces but now he has released them to me and I will be giving them to James Orengo. While Raila is up there, we have to organise ourselves down here to avoid wrangling in his backyard," said Rasanga.
But Orengo said Atandi is his friend and no one can come between them.
"You know there are people you can go to war with. The friendship between me and Atandi cannot be broken. For him to be chosen in a committee like Finance in the National Assembly is no mean feat," said Orengo, adding that leadership in Parliament requires those who can articulate issues.
"This journey requires leaders you can go to war with. For you to be given chances in such committees, you must demonstrate your capability."
Gem MP Odhiambo drummed up support for Atandi saying he has worked well for the people of Alego Usonga.
"I will ensure my friend Atandi retains his seat.
"I will convince teachers from Gem sub-County who have registered as voters in Alego and women from Gem married in Alego to vote for him," he said.