Women push to end men's firm grip on power in elective politics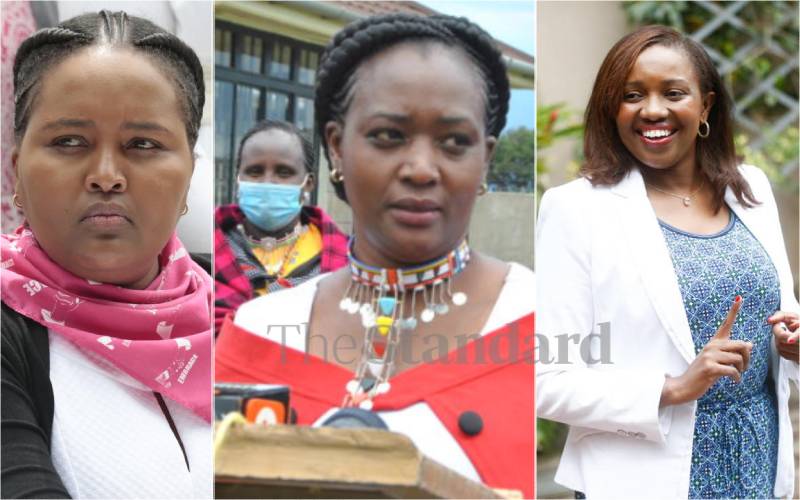 Given that she is the current Samburu West MP, well educated, and served as a nominated senator, Naisula Lesuuda should be eminently qualified to run for any political office.
However, the central issue in her campaign to retain the parliamentary seat in Samburu, one of the marginalised counties, is likely to be her marriage.
Her husband's ethnic group is different from the one that dominates Samburu County, which means Lesuuda has to fend off accusations of being an "outsider" with "divided loyalties" stemming from her husband's heritage.
Lesuuda was born in the county and elected MP in 2007 before she got married. Before then, she was profiled for being a single woman but now she is facing another challenge of being married to an "outsider."
"I was being profiled during the campaigns for not being married. I had a lot of campaigning to do to fight this perception and was lucky to overcome it," said Lesuuda.
In 2018, the youthful lawmaker got married to her fiancé who hails from Eldama Ravine in the neighbouring Baringo County.
"It is yet to happen but I am sure during the 2022 campaigns, it will pop up. But I'm determined to fight for women's space in leadership. I will still defend my seat in Samburu," said Lesuuda in a recent interview.
The legislator pointed out that the society was harshly judging women despite a majority of them outperforming their male counterparts.
"It is unfair that a woman will be attacked based on family issues such as where she was born or married or even being divorced when the same questions never come up in the face of male competitors," she said.
She added that security and male chauvinism in the control of resources remains a major challenge for women and often gives men the upper edge.
Charity Kathambi, her colleague in the National Assembly, has not had it easy either.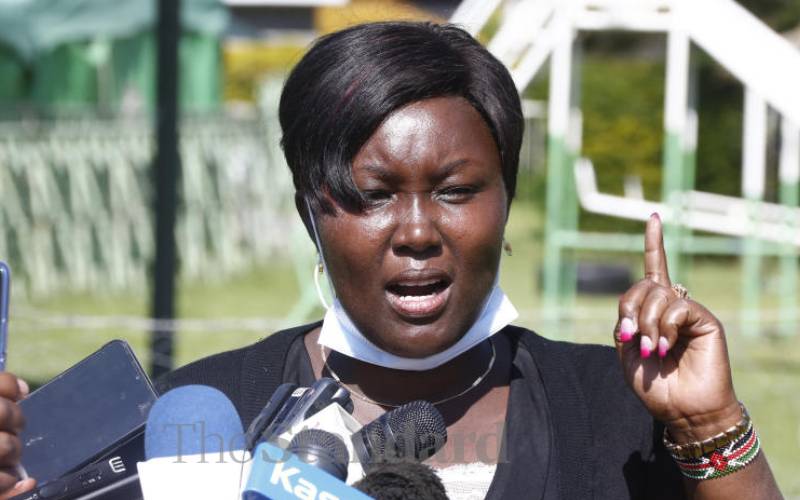 "If your male campaigners and supporters have not been branded as your secret lovers, you are yet to taste the bitter side of being a female politician whether incumbent or aspiring," said the Njoro MP.
The first-time lawmaker, who will be seeking re-election in 2022, was born in Meru County and was married soon after college to a man from a different ethnic community.
"I'm a Meru girl married by a Kalenjin man representing a cosmopolitan area. This has been one of the cards used against me in 2013 and 2017, which I consider as stooping too low in this era," she said.
She reveals that attacks against her based on her family matters have been some of her major setbacks in her political career but appreciates the local communities that elected her.
"At this time you don't expect people to ask you whether you are married, divorced, number of children, where you were born, and to whom you are married but still it is happening."
The situation facing Lesuuda and Kathambi is likely to replicate across the country as more women seek to venture into male-dominated politics.
Despite gender representation in leadership being anchored in the Constitution, the country remains a laggard in addressing a yawning gap in political representation.
In 2017, although 13 per cent of women who ran for office won, only nine per cent of all candidates were women.
Statistics obtained by the Sunday Standard from the electoral agency show that 29 per cent more women ran for office than in the previous election. This led to the largest number of women ever seated at all levels of government.
Currently, women hold 172 of the 1,883 elected seats, up from 145 after the 2013 elections.
But as we head to the 2022 General Election, serious concerns have emerged over the participation of women in politics.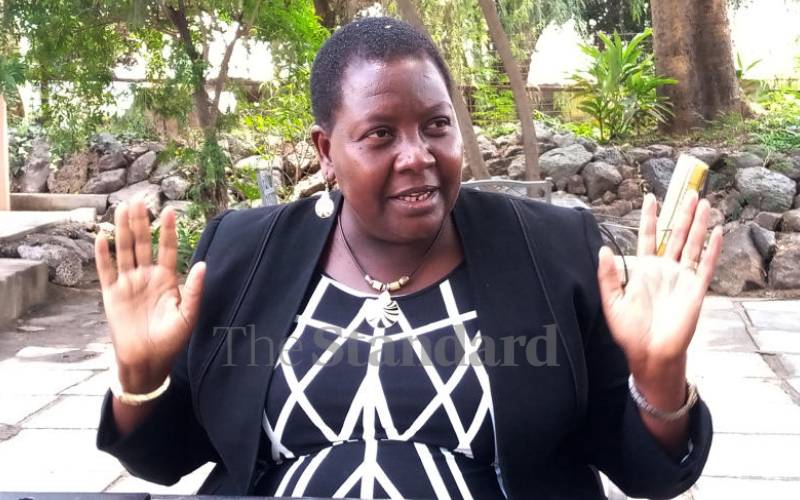 With counties at the centre of the development agenda in the past nine years; and governors controlling annual budgets running into billions of shillings thus enjoying virtual autonomy in deciding development priorities, women in Rift Valley are going for top seats.
They include career women politicians, who hope to move a notch higher by seeking top seats after serving as woman representatives, deputy governors and senators.
Kericho Deputy Governor Lily Ngok is in the race to replace Governor Paul Chepkwony who will be vacating the seat after two terms in office.
Soipan Tuya,42, who is currently serving her second term as Narok Woman Representative, has vowed not to be hindered by cultural barriers as she seeks to succeed Governor Samuel Tunai.
In the neighbouring Kajiado County, Peris Tobiko, the current Kajiado East MP, is causing political ripples after entering the male-dominated race.
Nakuru Senator Susan Kihika is causing jitters in the cosmopolitan county after throwing her hat in the ring to unseat Lee Kinyanjui in a race for the Nakuru governor seat.
The race to succeed Governor Jackson Mandagor in Uasin Gishu has attracted women keen to build fresh careers in politics, including Sarah Serem, Veska Kangogo and Peris Simam.
In Elgeyo Marakwet, Elizabeth Keitany and Loice Chemenjo have joined a male-dominated field to succeed Alex Tolgos, who is completing his final term in office.
But the women say they are often questioned and weighed on a different scale that discriminates against them on issues that men are not tried on despite being competitors for the same job.
"Women have to work twice, thrice as hard as men to get into political leadership," said Kihika.
Tuya, an aspiring candidate for the Narok governor's seat, says: "It is interesting that society believes you can be a doctor or pilot or anything else but when it comes to political power that is when culture sets in.
"Politics is seen as the vehicle of 'real power' and when you run for elections, that is when you see real resistance to the concept of women leaders."
For Naivasha MP Jayne Kihara, social media and finances are other challenges facing women in politics. According to her, social media is being used as a tool to attack and discredit female politicians.
Multimedia University lecturer Gitile Naituli says women should not shy away from politics despite the challenges they face.
"Cultural attitudes and hang-ups will always be there," said Naituli, a professor of management and leadership, arguing that candidates should instead be better prepared to take on men at the ballot box.
"The immediate priority should be how to train women to manoeuvre in the rough theatre of politics. We have to look at the pool of resources available to them, and that doesn't just involve money."
[Additional reporting by Kennedy Gachuhi and Robert Kiplagat]