Why social media is a politician's best friend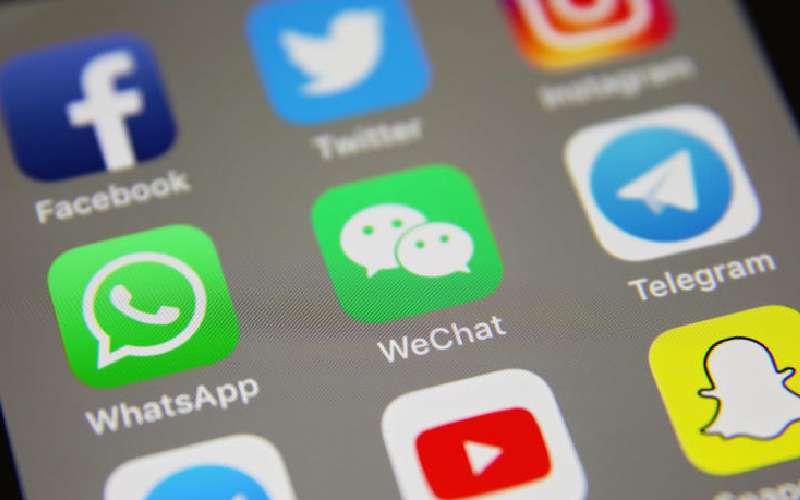 Deputy President William Ruto spent his Saturday in Migori. His archrival, former Prime Minister Raila Odinga, was meanwhile in Gilgil.
But you probably knew that already, as you know of their whereabouts on Friday and of their planned agenda for today.
That could be largely due to the fact that the two, like other politicians, use social media to inform their supporters of their respective itineraries and appraise them of the day that has been.
Whenever Ruto opens up on social media, he expects to reach a significant portion of his 4.1 million followers on Twitter, many of whom are part of the 1.8 million people following him on Facebook, as of yesterday.
Raila's audience on Twitter comprises 3.1 million followers, with his following on Facebook clocking 1.57 million people.
Ruto and Raila are the most followed Kenyans on Twitter, in a country where politicians are the modern-age celebrities, because of mastery of social media and their understanding of the numbers at play in this emerging front.
DataReportal, a portal publishing data and emerging trends, reports that 11 million Kenyans are in one form of social media. Facebook accounts for half of this population. Twitter and Instagram follow at 21 per cent and 14 per cent respectively.
Amongst the three, Instagram is the least preferred medium by politicians. With 1.1 million followers, Mombasa Governor Hassan Joho has a head-start over other politicians on Instagram who average 100,000 followers.
Facebook-owned messaging app WhatsApp has more users, accounting for 97 per cent of the country's internet users, which DataReportal records as 21.75 million people.
For the most part, politicians use the app to mobilise their grassroots bases. They have formed groups through which they interact with their constituents, selling themselves as the candidates of choice.
Such groups are critical for the political class, eager to spread propaganda that would sink their rivals.
In every sense, social media is a politician's best friend in reaching out to the mostly youthful internet population. On average, users spend three hours and 34 minutes on social media, a fact that is sure to make a politician's mouth water.
Any follower of Ruto and Raila on Facebook must have received countless notifications informing them that either has started a Livestream.
Such streams fetch an average of 1,000 to 3,000 real-time viewers. Ruto seemingly has a head-start over his rivals on this front. While others opt to stream live on one platform, the DP does so across multiple platforms, virtually doubling his viewership.
The beauty is that such live streams are not erased from their pages, attracting more viewers, probably tied up with other affairs when the Livestream was on, who would wish to catch up with the politics of the day. Such numbers may reach as high as 10,000 views.
And such is the advantage that social media has over traditional news sources – immediate accessibility, which has made social media a leading source of news. More critically is the availability of endless space on social media, which offers politicians more airtime than any news story would.
But itineraries and live streams are not even half of what the two share on their respective handles.
At every stage of their countrywide tours, Ruto and Raila flood their respective pages with perfectly timed images. Ruto has a liking for images that feature himself in the background, with a crowd raising their arms taking prominence, and his camera crew knows as much. Such scenes are prompted by Ruto's favourite phrase "wangapi wanasema ni bottom-up?" That's when he is on the road, not meeting delegations at his official Karen residence.
Raila prefers to be at the centre of a thick sea of humanity, sometimes taking equal prominence. Sometimes, he occupies the foreground, other times he is in the background. Unlike the DP, who revels in flaunting an ecstatic crowd, Raila likes to mix it up.
In one of the many images on the ODM leader's Facebook page, an attentive crowd is lost in a contemplative gaze as Raila addresses them from the sunroof of his vehicle. In another, crowds are lost in fiery cheer.
Such images fit the figure the two men have striven to cut for themselves – projects of the people, the downtrodden majority.
It doesn't end there. Amid a craze for everything digital, the political class is working to make their interactions with the public more informal.
Wiper party leader Kalonzo Musyoka and Amani National Congress's Musalia Mudavadi, too, make use of digital platforms to get the word out.
At the centre of all their messaging is a language that appeals to their target audience, which majorly comprises the youth. Such is laced with Sheng' vocabulary – the main mode of communication amongst urban – and increasingly rural – populations.
But not all followers are supporters. While others may follow politicians as a show of support, others do so to taunt them.
The overwhelming majority, however, are fans, religiously keeping abreast with their daily affairs.