Between Uhuru and the DP, one of them is dishonest, says Isaac Ruto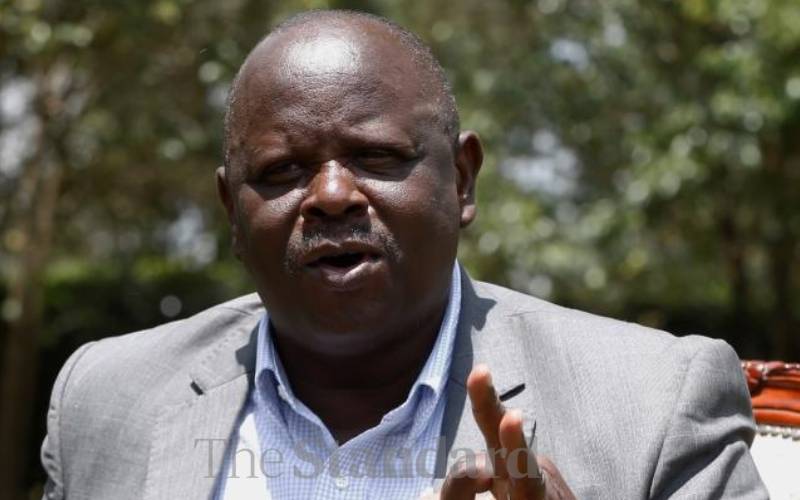 Pioneer Chairman of the Council of Governors (CoG), Isaac Ruto, denies he had been compelled by circumstances to "toe the line" for political survival. The former Bomet governor was swept aside by the Jubilee Party wave in Rift Valley.
In an interview with Oscar Obonyo and Julius Chepkwony, Ruto weighs in on the frosty relationship between President Uhuru Kenyatta and his deputy William Ruto, his relations with ODM leader Raila Odinga and former vice presidents Kalonzo Musyoka and Musalia Mudavadi.
Question: You are a high-profile politician known for speaking your mind, yet lately you have been mute even on visibly stormy issues in your county of Bomet and within the ruling Jubilee Party, which you have a post-poll pact with. Why?
After the 2017 polls, I attended the handover ceremony in Bomet County and shared out my handover notes with Governor Joyce Laboso, now the late, and promised that I would not in any way interfere with her work. I have given the current governor the same assurance never to disrupt his administrative activities. Once elected, I believe the noble thing to do is give those in office the opportunity to deliver on their pledges. Other than the normal checks and balances, I have no other reason to interfere with programmes of my successors. I separately signed a cooperation pact with the Jubilee government to deliver services to our people.
But clearly all is not well in Jubilee. Why are you still mum on the Uhuru-Ruto battles?
First, I joined this pair in August 2017 after the presidential poll, meaning I was never a full member of the Jubilee Party. I am, therefore, not privy to their power-sharing agreement, however, their rather noisy disagreement is proof that one of them is dishonest. And that is not for me to point out.
Don't you think lack of harmony between the two is dangerous for the country?
True, this disharmony is bad for the country and that is why we have been pushing for a Constitution that allows a president and his (or her) deputy to freely differ but still work together. Otherwise, our old mindset where we consider a difference in opinion between the two as odd or intolerable is a recipe for another South Sudan (political chaos).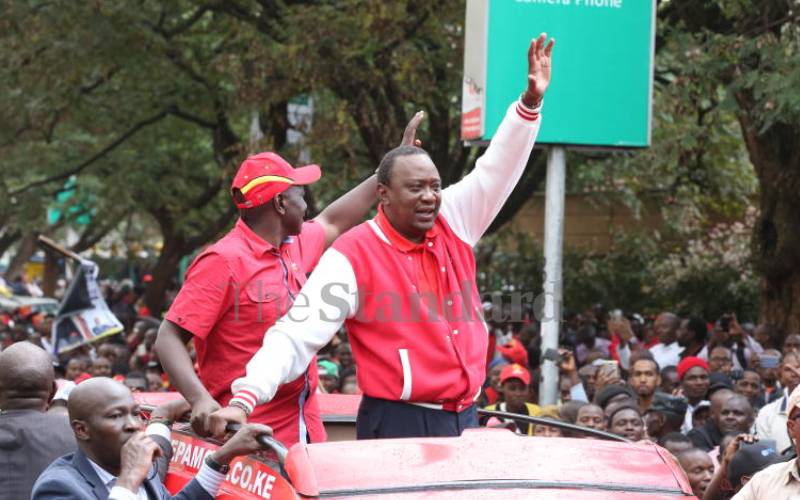 You have similarly been mute on the raging battle among your former colleagues in Nasa over sharing out of party funds?
We left the bit about the apparent inequality in resource allocation to Kalonzo to handle and advise us accordingly. It is just that as CCM we do want to get into any brouhaha with our friend Raila, but this does not mean we are satisfied. This is not a donation from ODM, but rather the Government coffers meant to fund political parties. This is a ridiculous figure (allocation of Sh3 million), nevertheless, we are not interested in creating ugly drama over it.
Well, it is finally over for Nasa, and you were the first to exit from the outfit. Why?
I exited from Nasa because of their revolutionary political and economic stand, which advocated for a boycott of certain goods and brands and the threat to secede from the central government.
At that point I told myself, I would rather side with an undemocratic Jubilee than stick by a secessionist Nasa. CCM believes Kenya does not require to be partitioned. It only requires fair play and an even political playground but not divisive talk. So after the elections (August 2017), CCM decided to exit from Nasa and even supported President Kenyatta in the October repeat polls.
How would you describe relations with your former Nasa colleagues?
My relationship with them remains very cordial. Ordinarily, I differ only with colleagues on the ground of politics and policies. Besides, CCM is not gunning for presidency, so there is no reason for me to disagree with Raila, Kalonzo, Mudavadi or (Moses) Wetang'ula.
But you appear to have beef with Raila already.
I have nothing personal against him, only that our political paths this time around are different. And because I am neither engaged in any business enterprise nor a member of a political outfit with Raila, we hardly meet or consult. We also have no idea whether or not Tinga (Raila) will be in next year's presidential race.
Do you see a possibility of reuniting with your former Nasa co-principals ahead of next year's polls?
On the question of the 2022 polls, I will be firmly allied to William.
I am not supporting William because of the fear of losing an election. I am doing so mainly because of his pro-people agenda. Even last time, I shifted political base to Nasa because of their strong stand and belief in devolution, which is basically what CCM stands for, as opposed to Jubilee, which had a more centralised political and economic approach.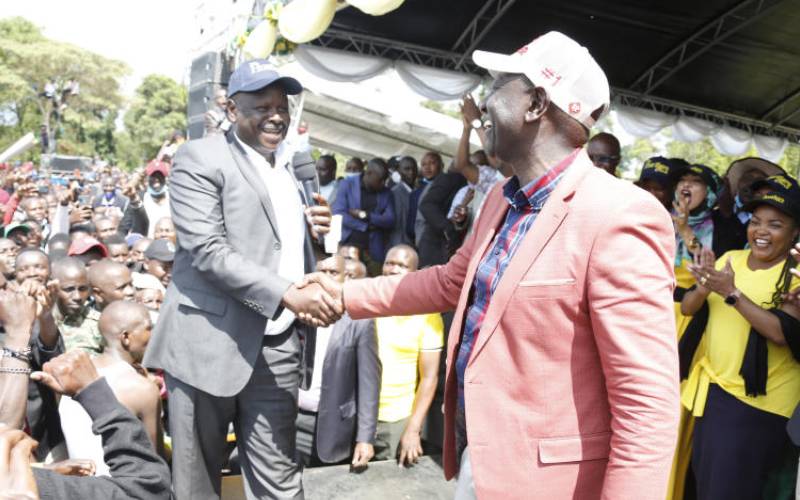 Precisely, where is the ideological connection between CCM and the DP's United Democratic Alliance (UDA)?
I am not in agreement with UDA simply because I share a surname with the DP. I am in agreement with him because of the policies he is fronting. I am of the view that a political party that talks about grassroots empowerment obviously gets our (CCM) support. The bottom-up approach is a mashinani approach. He is also talking of the hustler, which means he is targeting that individual who is struggling to make ends meet and that is precisely our meeting point with him. I'm in agreement that we can only develop this country from below and that's what I have all along been advocating for.
So what would you say to the critics of 'bottom-up' model, who claim it as a mere political slogan that lacks policy direction?
Well, there is no denying that UDA and William himself have done a good job in raising awareness on the hustler narrative. Nevertheless, there are emerging hiccups and this narrative needs to be polished to clearly imply addressing the plight of the economically disadvantaged and those outside the formal economic sector.
And what is CCM's preferred approach to economic prosperity?
CCM supports devolution and has over the years pushed for more funding for counties. In fact, we are happy to note that at the moment most political parties are talking of grassroots development. We are hearing of the bottom-up approach, rural-based development. That, in my view, is great music to CCM.
Separately, what is your reading of the current political trends and formations?
I am also happy this time around because I can see multi-ethnic conglomerations with some ethnic groupings rallying behind different presidential aspirants. This is healthy. Next year's elections should be the first to produce a government that is unlikely to be dominated by any particular tribe. That way there will be no threat of any civil strike. The various formations, on basis of ideology and not ethnic considerations, should be encouraged.
Finally, Mheshimiwa, what is your next political move in 2022?
Simple. I will vie as governor for Bomet, on a CCM ticket. As a strong believer of devolution, I also want to continue from where I left at the CoG, to push a national agenda for better policies for devolved units nationally.