Former Bomet governor Isaac Ruto dismisses NASA formula of sharing parties funds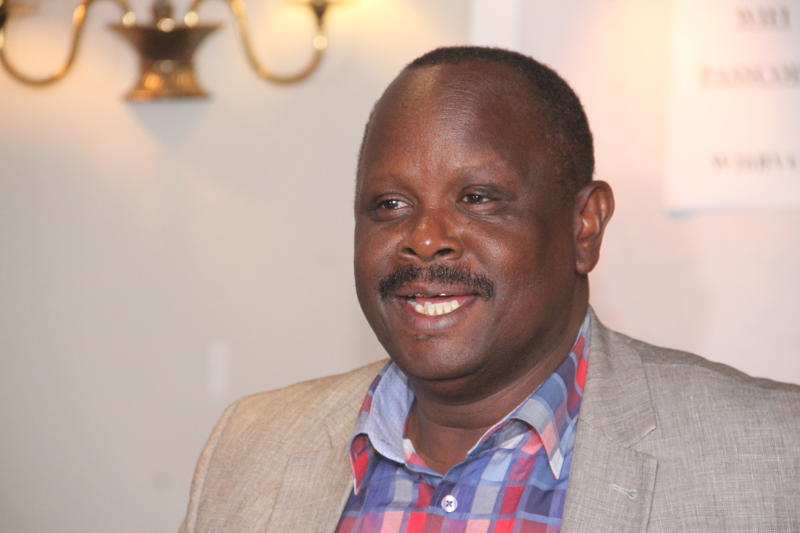 Former Bomet Governor Isaac Ruto, the fifth principal of the National Super Alliance (Nasa), has said the coalition ceased to exist after the 2017 General Elections.
Speaking at his home during an interview with The Standard, the Chama Cha Mashinani (CCM) Party Leader said Nasa was formed for the 2017 polls and that it served its purpose.
He said CCM walked out of the alliance after some people started propagating the cessation agenda.
"We have never met after the elections. Each of the parties that formed the coalition went their different ways. The only thing is that Nasa has not been dissolved. There is nothing like Nasa going into 2022 as a coalition," Ruto said.
On the issue of the CCM's share of the political parties fund in the coalition, Ruto said he did not join the coalition for monetary gains but questioned the formula used in dividing the cash among members.
"There ought to be a fair formula in which political funding can be shared. I am even surprised that we are talking of the funding just a year to the 2022 General Elections," he said.
The Raila Odinga-led ODM has since announced it will share Sh153 million of the total Sh489 from the Political Parties Fund. CCM will get Sh3 million.
Ruto wondered where the money which ought to have assisted the parties grow and sell their ideas has been.
"Political funding ought to be given on a regular and fair basis and not just an arrangement where one says which party gets what," he said.
Ruto, who joined the super alliance on April 20, 2017 as the fifth principal, said he has since chartered a different political path.
"CCM decided to move away from the mainstream Nasa arrangement and in fact you will recall that we came to Kapkatet Stadium in Kericho County and supported President Uhuru Kenyatta.
"We made it clear that CCM was not interested in post-election strife neither will we succumb to anything that can easily bring violence to the country," he added.
Ruto, who had fallen out with Deputy President William Ruto has announced that his party had no issue with any leader and his decision to support President Kenyatta in the repeat presidential elections was made on sound judgement.
"We even went ahead to sign a cooperation agreement with Jubilee government but that does not mean we have been co-opted into the Jubilee government," he explained.
Ruto appeared to be responding to calls from the United Democratic Alliance (UDA) and allies of DP Ruto who were urging him to ditch CCM for UDA.
He said the current political parties re-arrangement is okay and the coming up of several formations is healthy.
The various formations he said should be encouraged and communities should embrace it.
He said his will remain to work with political parties that support and advocate for grass roots development and devolution.
"I am of the view that a political party that talks of grassroots empowerment will definitely gets support from CCM. That's why as party we agree with the Deputy President," he said.
"The bottom-up approach is a CCM approach and I told the Deputy President when we met in Kericho that is a very persuasive language. If the hustler narrative indeed means a person who is struggling, then I am in agreement.
Ruto said members of the CCM National Executive Council will soon meet to discuss more about which coalition they will join.