BBI: Judiciary has usurped Wanjiku's role in deciding her fate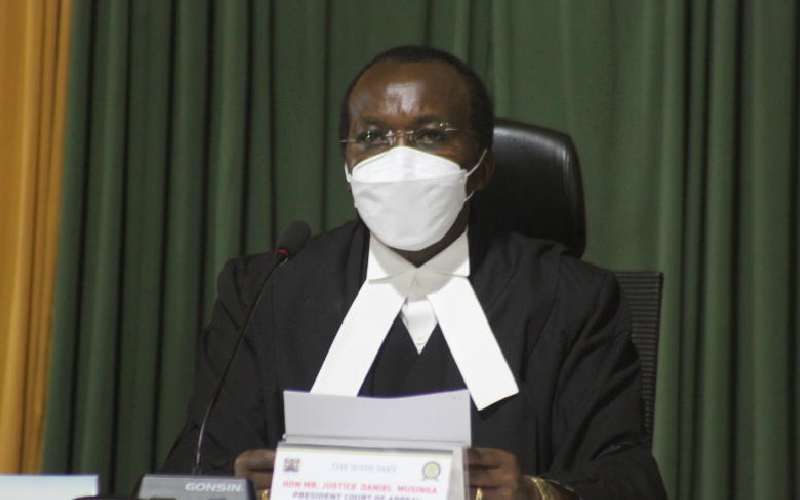 ICT cabinet secretary Joe Mucheru has criticised leaders who celebrated the court decision to throw out BBI.
He said, "What the judiciary has done in dismissing BBI is to usurp the role of Wanjiku in deciding her fate."
Speaking at the launch of the NCCK youth fragility report at the national youth conference in Kiambu, the CS said the Building Bridges Initiative could have addressed some of the challenges facing the youth.
"We were planning to ameliorate some of these hardships by pledging to shift more resources mashinani through the BBI initiative. But, it wasn't to be; judicial activism took care of that," he said.
Mucheru lashed at leaders for "fervently thanking God the Father for the adverse court ruling."
Though the CS did not mention William Ruto, the Deputy President was among leaders who celebrated the Court of Appeal decision to throw out BBI.
GOD,our heavenly FATHER has come THROUGH for Kenya & STOPPED the COALITION of the known, the mighty, & the powerful from destroying our CONSTITUTION.Our GOD,help the ALLIANCE of the unknown, the jobless,the Hustlers & struggling farmers to now ENGINEER our ECONOMY from BOTTOM UP. pic.twitter.com/R0mDihQaa6

— William Samoei Ruto, PhD (@WilliamsRuto) August 20, 2021
Mucheru termed the reaction a classic case of not seeing the forest for the trees.
"They missed the bigger picture because the whole issue was politicised and anchored as a power hunt rather than a noble development initiative," the CS added.
Mucheru said the flop meant the judiciary has opted to settle political scores at the expense of the common man.
"Despite what happened, the government will not be deterred in doubling its efforts to spur development across the country, and in particular supporting the youth."
Meanwhile, Attorney-General Kihara Kariuki has indicated that he will move to the Supreme Court to challenge the Court of Appeal judgement that declared the Building Bridges Initiative (BBI) unconstitutional.
Prof Kariuki wants the apex court to determine three findings by the Court of Appeal judges in the BBI case - applicability of the basic structure doctrine, President's immunity and remit of constitutional amendment by popular initiative.
The Attorney General's appeal directly targets the case of David Ndii and Others v the Hon Attorney General and Others on the BBI case.
"The Attorney General has not had occasion to consider and evaluate the detailed reasoning behind the findings that were made by the various Court of Appeal judges in the BBI case. This will be done once copies of the judgement are provided on August 23, as was indicated by the President of the Court of Appeal," read the proposal by Prof Kariuki.