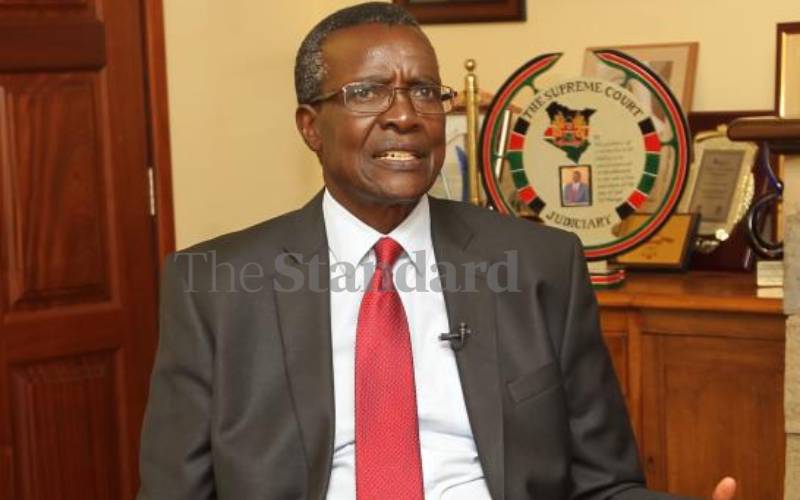 The clamor for gender parity in Parliament ought to have ended in 2015, Parliament told the High Court on Monday.
The two Houses argued that the law on two-third gender rule ought to have lapsed in 2016 as Parliament gave itself one more year.
On the first day of the hearing of cases challenging former Chief Justice David Maraga advice to President Uhuru Kenyatta to dissolve Parliament, the court heard that that the advice is not binding.
Parliament's lawyer Ahmednasir Abdullahi asserted that Justice Maraga was wrong for apportioning blame to the current Parliament instead its predecessor, the 11th Parliament.
Mr Abdullahi said that if it was the role of the previous Parliament to enact the gender law and implement it, its failures could not be revisited on the 12th Parliament.
Apportion liability
"You cannot apportion liability of 11th Parliament to another Parliament. The issue ought to have ended between five and six years after 2010. Parliament represents the sovereignty of this country. The President does not have to take that advice if he thinks it is wrong. The Chief Justice gave the president the wrong advice by telling him Parliament has failed to legislate," he argued.
The case is being heard by a five-judge bench composed of Justices Lydiah Achode, Pauline Nyamweya, George Odunga, James Makau and Anthony Ndung'u.
Abdullahi said Maraga ought to have, in detail, explained to the President how the current House failed to enact and effect the two-third gender rule. He argued there is no other remedy other than quashing the opinion.
"The specified period was one to five years and it was to end in 2015. Why are we addressing the issue in 2021? The Chief Justice was dismissive and said they were inconsequential," he added.