Court bars Orengo from representing graft suspects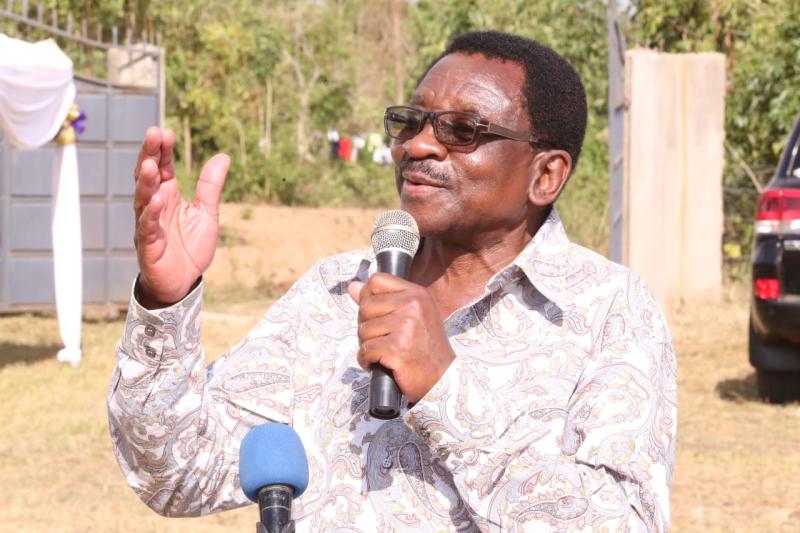 Senators and MPs who are lawyers have been barred from representing government officials facing graft cases, according to a landmark ruling delivered by Mombasa High Court.
Other than the legislators, State officials who are also practising law will also not appear for their colleagues equally charged with economic crimes.
Justice Erick Ogola said it was unfortunate that State officers facing economic crimes were being driven in government vehicles to courts and represented by their colleagues.
Ogola made the ruling following an application by State counsel Alexander Muteti seeking to bar Siaya Senator James Orengo from representing Daniel Manduku, the former Kenya Ports Authority (KPA) managing director.
"Granted that the senator is entitled to pursue private gain, what perception does the public get when the accused person who is charged with economic crimes has, as his counsel, a senator, a State officer driven to court in a motor vehicle bought by the public?" posed Justice Ogola.
Ogola said, in his view, it was a clear case of conflict of interest when the accused (Manduku) has the senator as his advocate.
"It is the finding hereof that the continued representation of Manduku by Orengo or any other State officer is against the spirit of Chapter Six of the Constitution of Kenya for failure to conform to the mandatory provisions of Section 26 of the Leadership and Integrity Act," the judge said.
Muteti, in his application, said there was conflict of interest for Orengo and other State officers to represent government officials accused of economic crimes.
Orengo was representing Manduku in a case where he is charged with misappropriation of over Sh2.7 billion related to tenders at Kisumu port and Kenya Railway Makongeni yard where concrete slabs were constructed.
"In our humble submission, it would be absurd under Article 73 of the Constitution to allow State officers serving in the National Assembly or Senate to appear before the court of this country and defend persons accused of any crime," said Muteti.
Orengo said there was a Bill in Parliament meant to address the issue of conflict of interest.