Is there such a thing as non-contested referendum?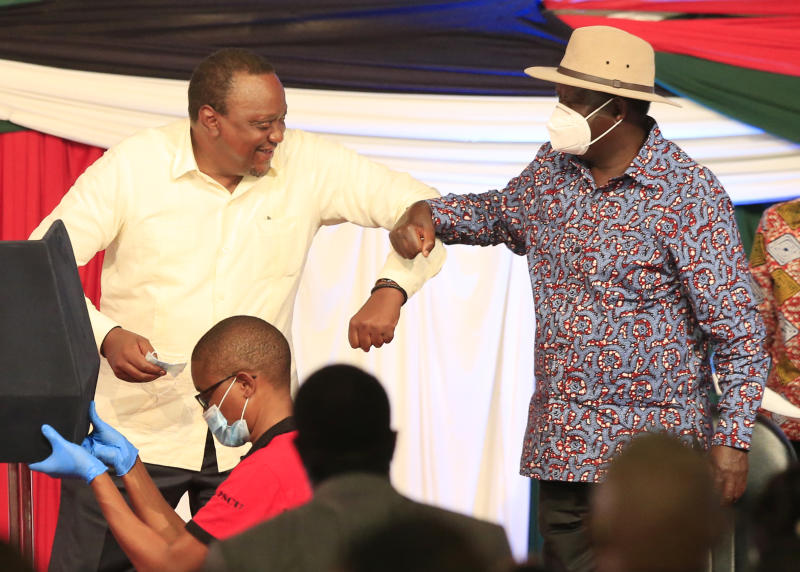 With the push for a constitutional review rife, Kenya's political scene has been dominated by referendum talk which referendum could be contested or non-contested.
Yesterday, President Uhuru Kenyatta and ODM leader Raila Odinga launched the Kenya Constitution of Kenya (Amendment) Bill, 2020 and a national signature collection drive that could lead the country into a referendum.
The Oxford Dictionary defines a referendum as an occasion when all the people of a country can vote on an important issue; in this case, the BBI report which some politicians have urged Kenyans to endorse.
The document has had its fair share of critics and proponents with the divide largely hinged on the need for a contested or non-contested poll on the recommendations.
But what does that mean?
Non-contested/Consensus
The Oxford Dictionary describes "non-contested" as without any opposition or argument. It also defines consensus as an opinion that all members of a group agree with.
A non-contested/consensus referendum, therefore, is one where all citizens vote YES or NO depending on the framing of the question, which is next to impossible.
Recently ANC party leader Musalia Mudavadi called for a non-contested BBI, arguing that it will be cost-effective and that it will serve the country best.
Mudavadi, who was among the first Kenyans to append his signature to the document yesterday, had also said that there were good things in the document but have been mixed with issues that require a review. He also said that once a review is done, Kenyans have an opportunity to build a united, broad-based consensus arrangement.
Several other leaders have also given their views on the BBI report and called for a non-contested referendum.
ODM Secretary General Edwin Sifuna, in an interview with KTN News, said that for one to seek a consensus, there should be two opposing ideas.
"For instance, if we have in the Bill proposal for a mixed-member proportionate representation to sort out the issue of gender equity in the Houses of Parliament, what is the alternative, which is this other idea on the table so that we have a consensus?" he posed.
Other leaders such as Deputy President William Ruto have said that unless the top steerers of the Building Bridges Initiative change their positions on the report then that the country could be headed to a lose-lose situation. The DP wants a non-contested BBI.
Practically speaking, a referendum can only be mainly uncontested, say if one side wins by 99.99 per cent of the vote but it would still have been contested.
"Kenyans should not participate in this constricted agenda. Why should we railroad people to go to the presumed NO camp when we can all engage and have a consensus?" he asked.
On Saturday Ruto tweeted, "Consensus was, is and will continue as our position. Pushing those with alternative/better ideas to oppose BBI is raw arrogance which negates any bridge-building efforts. Jubilee MPs only take instructions from the electorate. Our focus must be ravaging Covid-19."
Contested
On the flip, the Oxford Dictionary says a contest is to formally oppose a decision or statement because you think it is wrong. A contested referendum, therefore, is one where there are two or more parties with opposing views. For instance, the 2005 constitutional referendum was a contested the NO (Orange symbol) and YES (Banana symbol). Orange won and gave birth to a political moment and two parties.
Some politicians say a contested referendum is likely to divide the county. Speaking to a local newspaper, the National Cohesion and Integration Commission (NCIC) chairman Samuel Kobia said that the main purpose of the Building Bridges Initiative was to unite Kenyans. Holding a contested referendum, therefore, defeats this purpose he reasoned.
But Raila has stood his ground insisting that a non-contested referendum is impossible. The former Prime Minister says that the BBI document contains views shared by a majority of Kenyans.
Of those with opposing views, he says "this is a democratic society they are entitled to their views. Those are their views. But we go by the views of the majority of our people."
Download the BBI Judgement by all seven Judges - Civil Appeal No. E291 of 2021