I hired the chopper to carry me and my wife, says former governor Rutto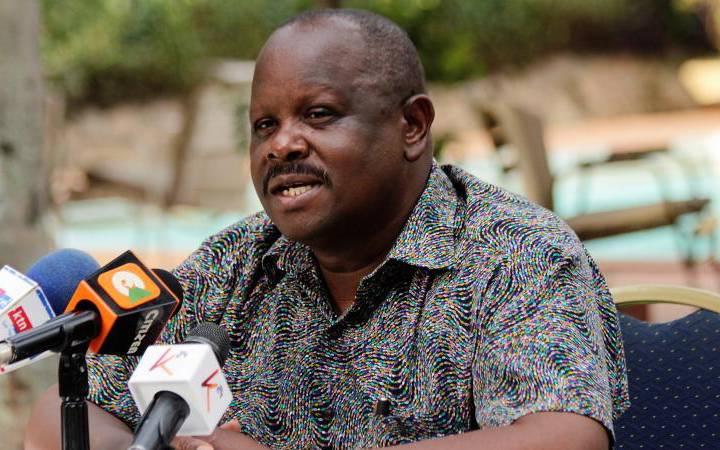 Former Bomet Governor Isaac Rutto has dismissed claims that State House sent a chopper to pick him from his rural home but confirmed that he was in talks with the government on how to help the country recover from post-Covid -19 effects.
Rutto (above) said he had hired the chopper to pick him and his wife from his Tumoi home in Chepalungu to fly back to Nairobi together.
"My wife works at Rural Electrification Authority, he is among the essential service providers and she needed to get to work, and we thought a chopper would be convenient," said Ruto.
He, however, said he had been in a conversation with like-minded leaders to see how to have the country recover fast from the effects of coronavirus pandemic crisis that had hit Kenyans hard.
Rutto said he was a patriot and was ready to give his services to the nation anytime. He added that he is ready to work with President Uhuru Kenyatta towards helping the country to get back on its feet.
"We are in agreement with the president that we need political, economic and social stability of the country, as a political elite I would not mind being part of the team steering Kenya from the pandemic crisis," said Rutto.
The former governor said he was not also averse to talks of a possible coalition with Kanu, a week after the independence party penned a coalition deal with Jubilee. He termed such engagement normal and expected political party.
"Chama Cha Mashinani is not a merry-go-round, it's a party that was formed to work for the people singularly on in arrangements with other parties, we are a parliamentary party and are ready to work with Jubilee, Kanu and any other party that joins along," said Rutto.
He thanked the government for the way it handled the coronavirus situation saying that the war was being won because of a well-coordinated approach by the Ministry of Health and Kenyans who have been disciplined.