Mudavadi: No dynasty will lock me out of power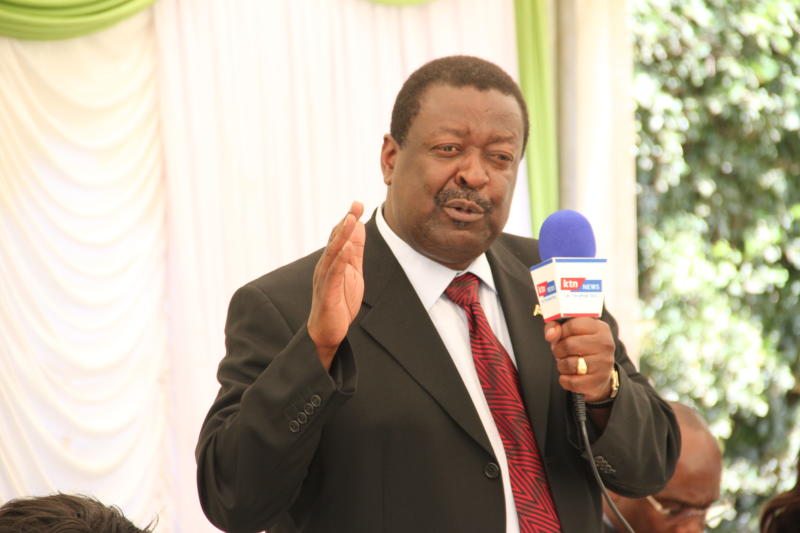 ANC leader Musalia Mudavadi has said no one will lock him out from contesting for presidency in 2022.
He said a narrative being advanced where leaders are being categorised as haves and haves not, and those from rich families and the poor is a recipe for chaos.
He warned that classifying leaders from rich families and those from poor families should not be used to lock out other visionary leaders from ascending to power.
"There are no royal families in this country. There is no monarchy in Kenya. Those spreading propaganda that there are dynasties and others are hustlers, this is divisive. They are hell bent on destroying the country," Mudavadi said.
He spoke at Esirulo primary school during the requiem mass for Mama Elina Atiti, mother to Emuhaya MP Omboko Milemba.