More police deployed in CORD regions to stop possible electoral laws demos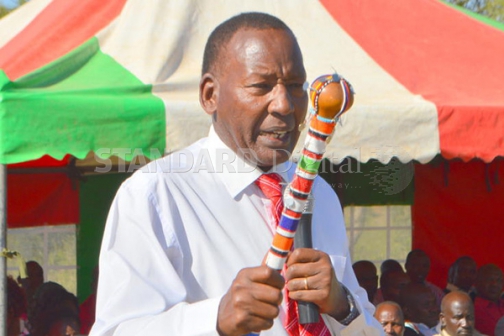 More police officers have been deployed to Opposition strongholds amid intelligence reports that violence could erupt over the contentious amendments to the electoral laws.
The Standard on Saturday established that police officers will be on the look out in Nyanza, Western, Coast, Eastern and parts of North Eastern where they will remain highly alert on possible protests.
This follows the directive by Interior Cabinet Secretary Joseph Nkaissery, who has instructed regional police coordinators to be extra vigilant.
Yesterday, Nyanza regional police coordinator Willy Lugusa confirmed that they were on high alert for any eventuality and ready to contain the situation should the protests begin.
"Our forces have been highly mobilised to go on beat patrols," he said. They are expected to gather more intelligence reports and update the security agencies promptly," he said.
Lugusa said this is to ensure the daily businesses and public errands run smoothly, adding that police will not interfere with peaceful demonstrators, as long as the demos are licensed.
"We will only deal with those who will destroy public property or become a nuisance to public businesses or traffic flow in and out of towns," he said.
The opposition had called off its nationwide demos initially planned for January 4 to allow the Senate debate the amendments and possibly reject the Bill. But on Thursday, the Bill sailed through in the Senate.
Church leaders in Nyanza yesterday called for a sober debate on the electoral laws to help lower the rising political temperatures ahead of the August General Election.