Ruto accuses Raila of defending corruption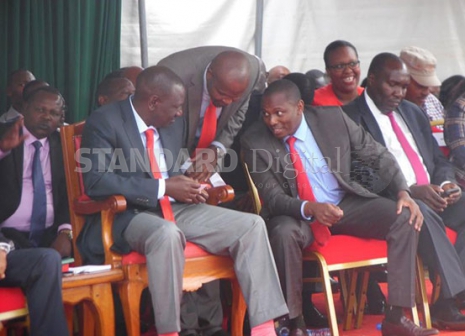 Deputy President William Ruto has accused CORD leader Raila Odinga of defending corruption in counties in opposition strongholds.
He said Raila is being partisan in the war on graft by attacking the Jubilee government and keeping quiet when it involves CORD governors.
The DP told the opposition chief to stop applying double-speak on corruption and instead boldly condemn the vice perpetuated by opposition leaders.
"There should be no double-speak when it comes to corruption. Corruption should be called by its name irrespective of who is involved, even if it is members of your party. If you do not call a spade a spade, then you are not fit to lead the country," Ruto said.
"You told us the interim report on the Afya House scandal is enough to take someone to court but when it comes to Kilifi, you say the evidence is inadequate. Raila must be consistent in whatever he says and do. He should let leaders suspected of corruption carry their cross."