Musalia Mudavadi: Jubilee's 'Can't pay, won't pay' policy promoting impunity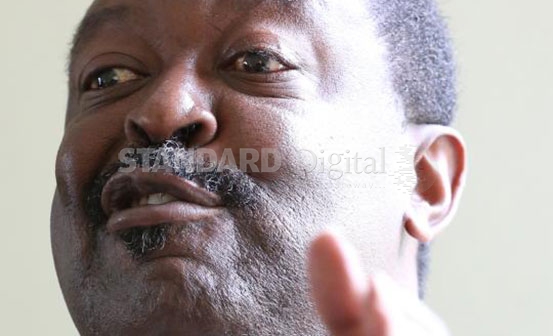 NAIROBI: Amani National Congress (ANC) leader Musalia Mudavadi has accused the government of acting in a confrontational manner and trampling the rule of law in dealing with demands for higher salaries by teachers and in closure of schools.
Mudavadi said defiance of a court ruling sent a wrong message to Kenyans that they too can defy courts as long as decisions do not favour them.
"I would rather have paid and be damned rather than say can't pay won't pay. Honour demands respect for the rule of law. Total defiance could escalate rapidly to anarchy within no time. And then it would be too late when the country is consumed in lawlessness', he said.
Mudavadi said this on BBC's Focus on Africa program from London where he is on a private visit. He warned that the unprecedented closure of schools will have unforeseen consequences on the education system for years to come.
"As Government, there are four areas you don't' compromise on; security, education, food and health. The government has voluntarily shut down the education system and the ripple effects will be devastating in future. A generation of manpower is being sacrificed to protect incompetence", he warned.
The ANC leader said the handling of the strike revealed institutional failure and a dysfunctional system of accountability within the government.
"The government should have anticipated the court award during the budget making process", he said.
Mudavadi said dialogue with teachers was what is required to break the impasse because are not unreasonable and all government needed was to come clean, initiate talks and accept commitments. He said government was afraid of provoking similar demands from other cadres in the public service.
"I don't see why the intransigence where government is in denial and mortal fear of its workforce. You don't inspire confidence and productivity through management by suspense and suspicion", he said.
He said the government must separate the teachers demand from debate on the wage bill. He accused the Salaries and Remuneration Commission (SRC) of becoming a political talking shop that amplifies Executive excuses.
"The wage bill cannot be used to walk over the Constitution. There ought to be serious but separate deliberations on the wage bill. We must bring the SRC to account on its mandate", he said.