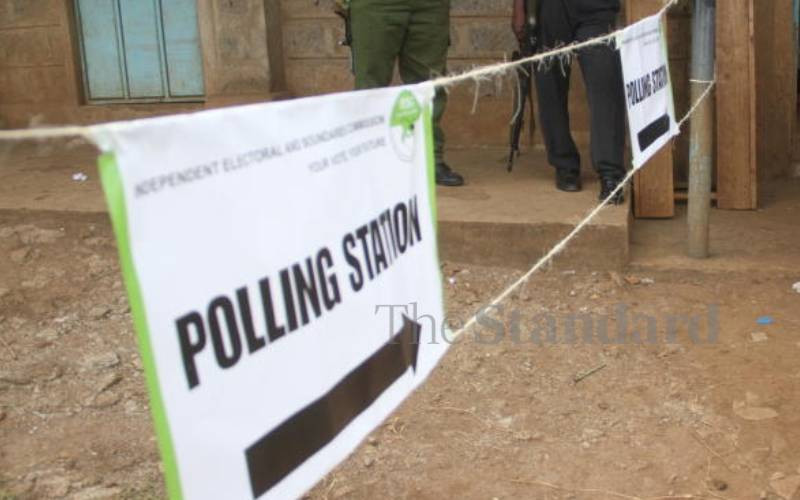 It is startling that a manifesto and staggering utterances of a presidential candidate and running mate promoting what can be described as illegal, are exciting and not outraging voters.
Is it that the rule of law, law and order are suspended during election campaigns? Why the demure inaction by law enforcement?
Initially, there were memes on social media about growing of cannabis in large scale to pay off foreign debts, suspending the Constitution for a period, reducing working days to four and re-introducing death penalty for the corrupt.
These actions are illegal and constitute criminal offences punishable by the law.
Promising to change the law, after the fact, of having campaigned on an illegality and criminality, does not legitimate the outcome of such a campaign.
The Constitution and the law are concerned with and punish what is illegal and criminal now, irrespective of its future status. This is why, those that incite others to commit a crime today in the hope that it will be legal tomorrow get prosecuted and incarcerated.
This is why the leissez-faire attitude by law enforcement is scaring and concerning not just religious institutions. This is especially so because allowing impunity in our volatile electoral environment is a recipe for disaster. It is apparent that the illegal messages/narrative resonate with a certain category of voters, but it doesn't make it right/tolerable.
The law enforcement machinery must take stern and decisive action NOW or it will be too late. This, is not a joke anymore!
The insidious culture of electoral violence, political intolerance, intimidation, hate speech, bribery, corruption and everything goes, are furiously creeping back to society, resulting in breakdown of law and order and impunity. These must be nipped in the bud.
Candidates and their supporters conduct themselves like they are above the law, because they are allowed to get away with these crimes. Enforcement of the law must be firm and decisive. The electoral Code of Conduct and other laws must be enforced without fear or favour and culprits disqualified where necessary.
We must end impunity now to ensure a peaceful and legitimate transition after August 9. The Constitution and legislation are not suspended during the electioneering period. Voters must resist manipulation and being used by politicians to hurt, abuse or hate others and to break the law.
We are responsible for the choices we make and their severe and serious consequences. If a candidate spends Sh100 million or Sh4 billion in an election campaign, do you think they will not rob you to recover that money? This is why corruption, theft and misappropriation of public resources will never end.
Seize the opportunity to vote out bad leaders who will rob you dry to recover their campaign expenditure. Speak up and vote out bad leaders now or hold your voice for the next five years!
I watched aghast, as an intransigent State Officer vilified the Independent Electoral and Boundaries Commission (IEBC) for clinging to its independence in delivering on its mandate and resisting potential/perceived State interference. I wondered what is at stake in this election for the government and for all of us.
No matter our political leanings and support, we cannot afford a repeat of the 2007/8 post-election violence and its consequences. Therefore, it is incumbent on us to ensure we each play our role to make this election peaceful, corruption-free and intimidation-free. It is up to the IEBC to make it transparent, credible, free and fair but we must each play our role, to vote peacefully and promote unity and co-existence in order to give the government we elect, legitimacy.
Those entrusted with government responsibility to support IEBC, have an obligation to do their job in a transparent and accountable manner. It is not a privilege or a right that they hold those State/public positions.
They hold them in trust for us and they must adhere to and implement the constitution and law, drop their great sense of entitlement and act in the best interests of all Kenyans.
Join the conversation: @Koki_Muli @StandardKenya.