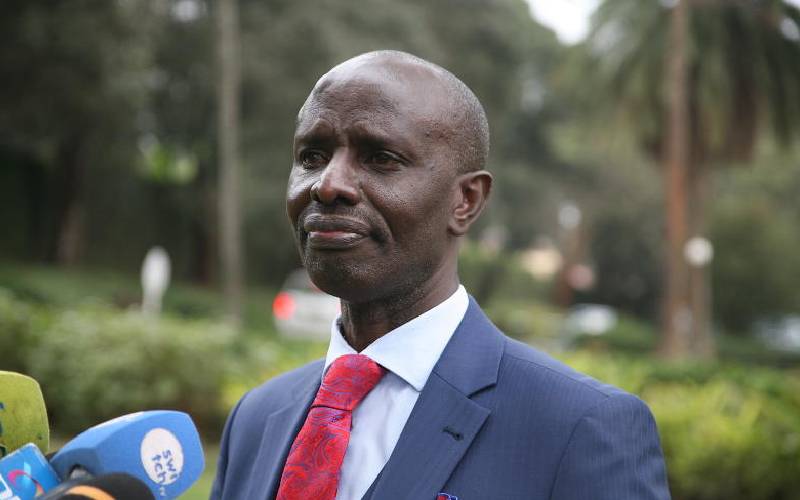 I warned earlier that if party primaries are held in disregard of electoral rules, this would lead to large-scale rigging, and potential candidates for the August 9 General Election would be knocked out.
This has come to pass; a number of budding aspirants have been unceremoniously shown the door.
Kenyans, however, still want to give a chance to leaders they believe will revive the ailing economy, eliminate corruption and restore the rule of law.
Smarting from economic mismanagement, abuse of rule of law and "firmly established" corruption, Kenyans are yearning for elections that will usher in leaders who have knowledge, skills and competencies that will restore the economic glory of this great nation.
They want leaders who will develop policies and programmes that will enable them to access affordable quality healthcare, education, enhanced security and sufficient food.
The electorate would wish to pick visionary, inspiring and selfless captains who will steer this country out of economic stagnation and misrule; leaders who will guide desperate and distressed Kenyans back to optimism.
The citizenry would wish to choose leaders who will respect the rights and interests of Kenyans.
These include resuscitating the collapsing agricultural sector, SMEs, farmers' cooperative societies, bringing to life companies such as Rivatex, Kicomi, East African Fine Spinners, Kenya Shipping Line, Kenya Airways, Pan Paper, Uchumi, Mumias Sugar, Nzoia Sugar, Kilifi Cashew Nut Company, East African Portland Cement, Kenya Post and Telecommunication—the list is long.
These entities contributed immensely to national employment and Gross Domestic Product (GDP). For this reason, Kenyans desire to be set free to elect leaders of integrity who will carry out the mandates of their positions effectively, diligently, and in good faith.
It is of essence to note that Kenya has 248 State corporations out of which, 46 are commercial enterprises, and 201 are non-commercial entities.
Over 90 per cent of these parastatals are performing poorly although they were established to create employment and add value to the country's GDP.
This means the next crop of leaders will have a herculean task of resuscitating them
Kenyans want the Independent Electoral and Boundaries Commission to conduct free, fair and democratic elections.
This time, Kenyans would wish to pick captains who will not depart from principles of good governance, leaders who will strive to unite them, initiate new development programmes, and craft policies that will attract local and foreign investors to create employment and improve the economy.
It is a foregone conclusion that the outgoing leadership lacked focus, the will and a well-defined development agenda.
The next leaders will have to prioritise the immediate concerns of Kenyans. They should confront corruption, revive the rule of law and address the rise in the cost of living, unemployment and poverty.
About 40 per cent of Kenya's population lives below the international poverty line. This destitution is majorly caused by economic inequality, endemic corruption and bad policies.
Mr Sossion is a member of parliamentary committees on Education and Labour