President failed to highlight state failures in education sector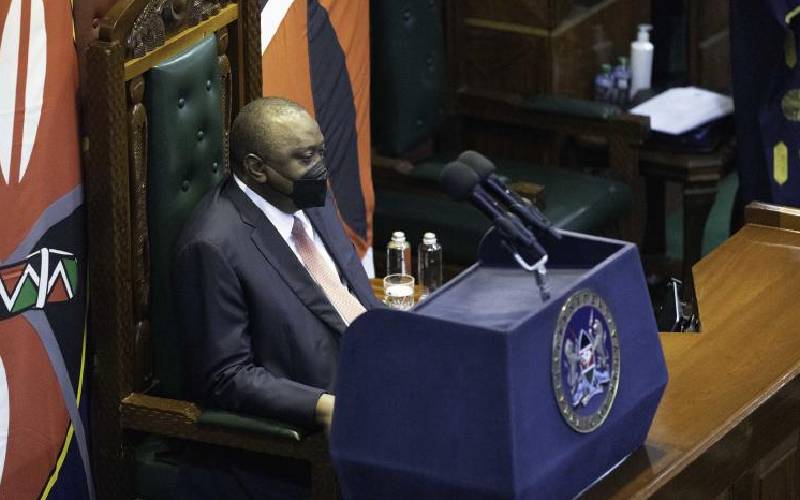 According to Education 2030 Framework for Action, Kenya appears to be headed nowhere in terms of achieving Sustainable Development Goal 4 targets.
The government lacks commitment in developing tangible education policies, there has been insufficient funding of education programmes and failure to creditably implement national strategies on education.
The two-levels of the government, it appears, have yet to fully embrace the concept of accountability in education, the reason the country is lagging behind in attainment of SDG 4 targets.
UNESCO's Global Education Monitoring Report defines accountability in education as a process aimed at helping actors meet responsibilities and reach goals, whereby individuals or institutions are obligated on the basis of a legal, political, social, or moral justification to provide an account of how they met clearly defined responsibilities.
Accountability is one of the foundations of a firm, solidified and stable education system. However, its psychological assumptions on what motivates education players need to be cautiously taken into account to avoid introducing superficial quick fixes with likely adverse consequences.
In his State of the Nation address, President Uhuru Kenyatta hardly mentioned the much-touted increase of boarding schools in pastoralist areas and give tax incentives for companies offering apprenticeships to those who complete their secondary education.
The government promised to remove both financial and non-financial barriers that undermine or hinder the quest for education, and moreover, increase the amount of funding given to the education sector as a whole. This is a mirage.
Parents are forced to dig deep into their pockets to supplement the meagre government funding. In some areas in North Eastern, Eastern, North Rift and Rift Valley regions, there is no inclusive and equitable quality education due to teacher shortage, perennial insecurity, lack of school feeding programmes and inadequate infrastructural development.
In the absence of accountability and answerability, the Quality Assurance and Standards officers have failed in their duties and responsibilities because of lack of facilitation by the government.
Some learning institutions have not been inspected for years, some schools are in disgraceful conditions with lack of adequate teachers, teaching tools, insecurity and the school environment is deplorable state. These schools hardly cover the syllabus.
Accountability and answerability are minimum preconditions of good governance thus, the next government will be obligated to introduce clear accountability mechanisms to meet Vision 2030 and SDG 4.
We have also to remind ourselves that the problems facing Kenyans are complex, especially at this period when the economy is doing poorly, aggravated by the hostile environment created by Covid-19 scourge.
In spite of these challenges, we should do all that is necessary to build a resilient education system through fulfilling constitutional imperatives. Responsibility is not a burden, but a civic duty and a moral obligation.
-Mr Sossion is member of parliamentary committees on Education and Labour