Our destiny depends on 2,706 Kenyans we pick on August 9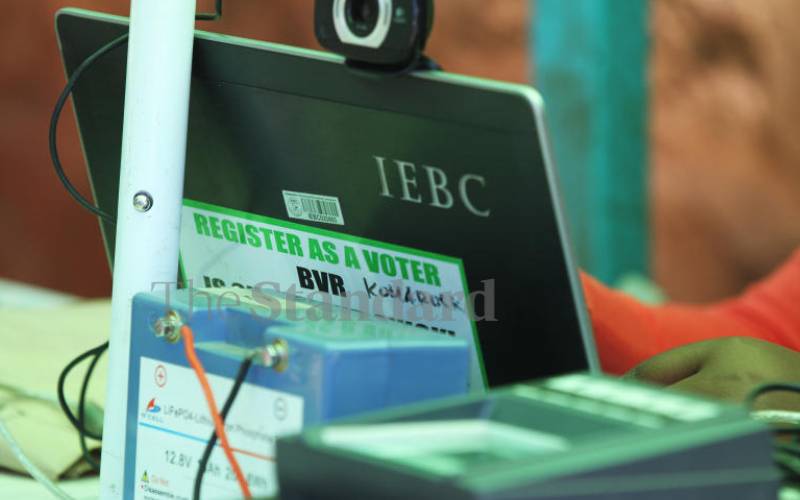 Today is World Soils Day, a day set aside to 'focus attention on the importance of healthy soil and advocate sustainable management of soil resources.'
Although this day is barely celebrated by the masses, I would like to use it to draw attention to the symbolic importance of soil in the governance of our country.
Just as soil anchors all plants that we depend on for sustenance, so does the electorate anchor all leaders that we depend on to govern us and lead our country to a better place.
Just as soil erosion can destabilise plants and people, so can the erosion of values from the electorate destabilise our entire nation.
Our national values are enshrined in Article 10 of our Constitution. They include patriotism, national unity, human dignity, equity, social justice, good governance, integrity, transparency and accountability.
Article 10 is arguably the most important part of our Constitution because it contains the values that anchor our very nation.
In his recent State of the Nation Address, President Kenyatta made it clear that part of his speech was a report on the 'measures taken, and progress made in realisation of our national values as defined by Article 10.'
His speech contained powerful gems that we should unearth, embrace and multiply. In 2013, Kenya was Africa's 12th wealthiest nation with a GDP of Sh4.74 trillion. It has since grown to the 6th wealthiest nation on the continent with a GDP of Sh11 trillion. We are wealthier than nations like Tunisia, Ghana and Botswana.
There is of course a lot of room for improvement because millions of Kenyans are not reaping benefits of our increasing wealth. But that doesn't mean we can't acknowledge and celebrate our overall economic progress.
Indeed, our national values recognise need for development to be inclusive and sustainable. Therefore, it was most gratifying to note another recent monumental announcement by our President that he will soon convene the first session of Climate Change Council.
This council will be the engine of climate action in Kenya. A recent report stated that 85 per cent of the global population has been affected by climate change. This means 39 million Kenyans are distressed in one way or another.
It is no wonder that climate agenda was extensively articulated in the final communique of the seventh devolution conference. The communique committed both levels of government towards increased climate funding.
Thanks to this, critical climate resilient action like widespread irrigation will be closer to reality.
Just as important, all counties resolved to enact climate change related Acts and Policies to reinforce climate action.
It was also refreshing to see the conference urging political parties to 'include issues of adaptation and mitigation to climate change in their party and election manifestos.'
This will entrench climate action into election campaigns. Which brings us back to the issue of the electorate as the soil from which elected leaders germinate.
Next year on August 9, 2,706 Kenyans will germinate from the soil of the Kenyan electorate.
This figure comprises the President, the Deputy President, 47 Governors, 350 Members of the National Assembly, 67 Members of the Senate, and 2,240 Members of the County Assembly.
This number - 2,706 - is completely dependent on the millions of Kenyans who will cast their votes. Before we cast our votes, we must revisit the Article 10 values.
Ultimately, I humbly suggest we apply the following 8 Ps – Partnerships, Programmes, Power, Policies, Preparedness, Perseverance, Patience and Prayer.
The moment we choose to unite as a nation and agree on tangible programmes, we shall place great leaders in power.
The great leaders shall remain intentional in enacting transformational policies that will prepare the citizenry to persevere through challenging moments and be patient with each other as God leads Kenya to greater heights.
To optimise our potential, this is the direction we must take. Think green, act green.