Why a respected professor will still vote with fellow tribesmen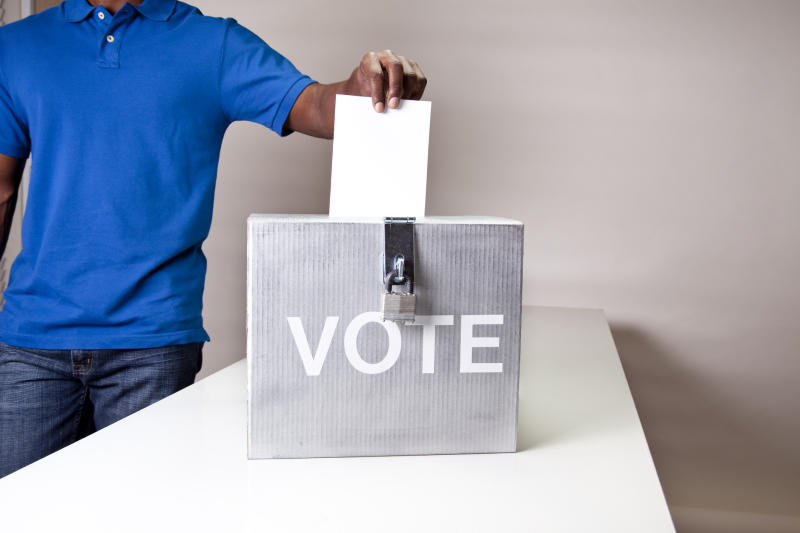 Nigeria, Kenya and South Africa are among nations with fairly educated people in the world. And in Africa, Kenya is hailed as among the few countries with excellent human resource base.
Kenyans, being an educated lot, should have long discarded habits that are inconsistent with Modernisation Theory like nepotism and intolerance in political choices. Yet in all presidential election since the reintroduction of multi-party politics in early '90s, Kenyans, especially, the 'big tribes' –Kikuyu, Luo, Kalenjin and Kamba - (probably except the Luyia) have consistently voted for their tribesmen.
Some experts argue that Africans are mere victims of ethnic manipulation by ethnic demagogues, and they can eventually outgrow this through civic awareness and intermarriages.
It is counter-intuitive if the supposed innocent victims of demagogic manipulation are among the best lawyers and most up to date users of the most sophisticated information technology available in these countries.
The "Modernisation Theory" arrogates that there are some traditional behaviours that are inconsistent with civility. This includes intolerance in electoral choices that has been touched to supra. The solution to this uncultured behaviour, according to the theory, would be more education, to expand people's worldview, and have them embrace modern habits like tolerance and civility that would be exhibited even in electoral choices.
But in practice, our voting has not been consistent with this theory with highly educated people being the most ethnically intolerant. Ironically, the defenders of the most ethnically manipulative regimes in Africa and/or Kenya are some of Africa's best lawyers, political scientists and scholars educated in some of the best learning institution in the West.
Then what explains the inconsistency between education and persistent intolerance despite education and exposure? The answer could be provided by a theory that traces the persistence of old bad habits to the way institutions are developed and used in society; the Institutional Arrangement Theory.
According to the theory, promulgated by Daron Acemoglu and James A Robinson, those who have benefitted consistently from a certain institutional arrangement would wish to retain the status quo. For instance, the Kikuyu community has contributed three presidents since independence. As a result, the community has benefitted both symbolically and materially from having one of their own as president.
Therefore, Kikuyu's first instinct is to continue enjoying this privilege. And whether professor or herdsman, housewife or hustler, governor or the governed, all Kikuyu share in "symbolic benefits" and advantages, especially the elite, of the institutional arrangement that has consistently handed the presidency to them.
And the few Kikuyu who go against the tribal drift are considered to have 'tribal suicide,' to paraphrase VI Lenin's 'class suicide' concept. They betray their own and jeopardise the benefits that accrue to them by wanting a change to those institutions.
Although not all Kikuyu's benefit materially from Kibaki and Kenyattas being presidents, the psychological bragging rights resulting from having one of their own is hugely attractive. Simultaneously, one should not ignore the psychological burden that befalls an Otieno when a Kenyatta wins the presidential poll and an Odinga loses.
Often, we brush off this as an immaterial benefit that resides in Kamau and Otieno's fertile imaginations. The psychological benefit of a loss is real and determines how ordinary citizen in general vote in and react to elections outcome.
Therefore, it is not correct to claim that after election, the real winners and losers are confined to the elites who contest the elections.
Ordinary people are as much beneficiaries and losers in the outcomes as the elites in the race. For elites, real tangible benefits come in the form of power and economic benefits; for the ordinary masses, the benefit is largely psychological – much like the benefit a Gor Mahia fan gains when his team beats AFC Leopards. As such, the interests are shared between the elites and masses.
Okwaro Oscar Plato consults with Gravio. The views are his own