Apply such swift response to Kamiti break, everywhere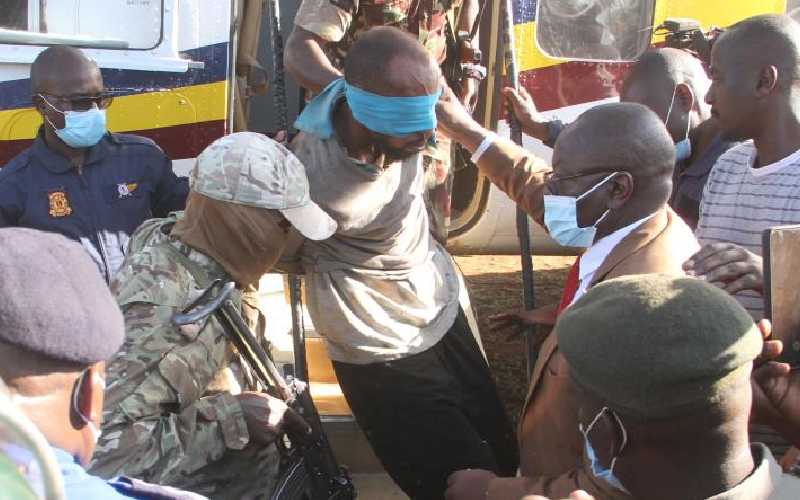 I didn't know the government could act as swiftly as it did on the Kamiti prison break. Within days, President Uhuru Kenyatta had effected far-reaching changes, taking out Commissioner General Wycliffe Ogallo and replacing him with Brigadier (Rtd) John Kibaso.
Over nine people had been taken to court to answer to charges of aiding the escapees; Mohamed Abdi Abikar, Musharaf Abdallah and Joseph Odhiambo. Within days, the escapees were nabbed 200km away and bundled back to prison. So, where has this government been for it not to have dealt decisively with those accused of robbing the country billions of shillings in the Kemsa scandal? Why is it that no one can be said to have been made to account for the heist?
That Kenyans registered companies in anticipation of a pandemic, walked to Kemsa offices and walked out with millions worth of tenders is a matter that desired more swiftness and action. Well, the government can say this was a civilian matter not compared to the Kamiti prison break.
On that note, we shift our attention to killings and brutality Kenyans have been subjected to in the hands of the police since the onset of the Covid-19 pandemic. Take the case of the brutal Kianjokoma killings. When does government decide that it is going for the big fish and when it is going for the small fish? If the buck stopped with Ogallo on the Kamiti prison break, then the buck should also have stopped with the Inspector General of Police on the two brothers' killings.
It is unfortunate that most scandals and atrocities only get government attention when they are covered in the media. Were it not for the 'Covid Millionaires' story probably, no one would have known of the intricate web that took advantage of the pandemic.
The moment they are out of the media's limelight, they become forgotten as alleged perpetrators move on. Even when the small fish are presented in court, most go scot free pointing to a weakness either in investigation or prosecution.
For example, in 2018, President Kenyatta ordered a fresh vetting of all procurement and accounting officers in all government departments. No one knows what became of the process.
The government has capacity to act and streamline troubled entities and take action on officers not living up to their expectations. The same swiftness used in addressing the Kamiti prison break should be applied in other institutions.
The writer is an anchor at Radio Maisha