Stop extra-judicial killings before they polarise country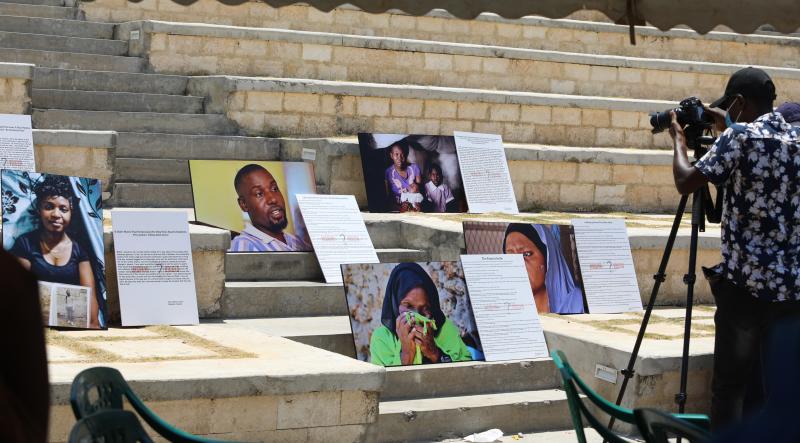 In 2007, the minister in charge of security, John Michuki, repeatedly warned the dreaded Mungiki gang members that their days were numbered. According to media reports, hundreds of mostly young men were killed in cold blood.
From 2007, Kenya's security agencies became more and more bloodthirsty and various media reports indicate that probably thousands of young men have died at the hands of the police without going through the justice system.
Around 2010, Kenya joined the international coalition on fighting terrorism. In the last few years, the security agents in Kenya seem to be collaborating with foreign agents in this war on terror. The Al Jazeera report 'Inside Kenya's Death Squad' shows to what extent foreign agents, mainly from the western countries, have been instrumental in supplying intelligence, and sometimes demanding these eliminations.
The number of people who died as a result of the so-called war on terror is unknown, but for sure, many families have lost their loved ones for reasons they might not know. This situation creates a grey area because the security agents undertaking these operations are generally unknown to the public institutions and the possibility of their capabilities to be used for issues that have nothing to do with terrorism is high.
This year, Kenya witnessed assassinations of people whose deaths have not been explained. Last month, Prof Abdiwahid Abdisamad was kidnapped by people he believed were security agents but was later released after a strong public outcry.
There are rumours that money might have changed hands to facilitate the potential assassination of this renowned professor. This is a worrying trend because the agents trained to contain terror groups may now be used as professional assassins.
In May this year, Somali businessman Bashir Gobe was kidnapped and killed. His body was found in a forest in Central Kenya. To date, there is no clue as to who was behind his kidnap. Many people now believe that association with senior government officials in the course of his business might have been the start of his troubles.
The consequence of such reckless actions by suspected security agents could be dire. In this age of the Internet and social media, it is just a matter of time before officers involved in extrajudicial killings get unmasked. This could in the long run mean investigations through the International Criminal Court in The Hague or even local prosecution.
The western countries training and supplying these rogue officers with information shall probably be liable for these misdeeds as well. The process of getting justice for those who perished in these extrajudicial killings might take long but the wheels of justice do not sleep. It would make more sense if the Kenyan government stops these operations that might destabilise this country if not checked.
We have heard of countries, like Haiti, where rogue officers have even killed their leaders. The president of that Caribbean country was killed by his bodyguards, and there is suspicion they were hired by foreigners.