How to rescue business travel from the Covid-19 turbulence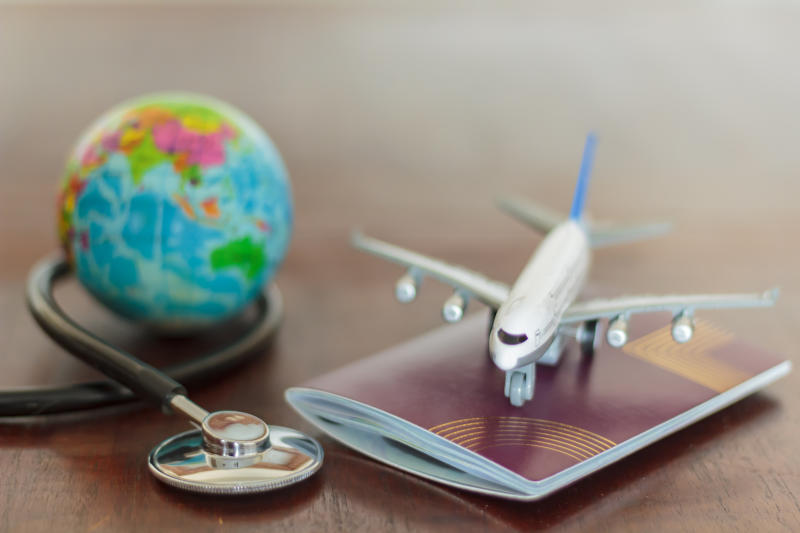 The proliferation of teleconferencing amid the Covid-19 pandemic is yet to diminish the integral role of international business travel in aiding investments, supply chains, logistics, and even intra-personal relations that grease the wheels of international trade.
Business travel plays a leading role in the travel and tourism sector, but this contribution is often overlooked as the discourse is usually centered on leisure travel. Business travel creates jobs and facilitates the infrastructure required for transportation, accommodation, and other services that leisure travelers also enjoy. Its significance has also been observed in 'bleisure' - a burgeoning trend in business travel - where business people opt to extend their work trips and tag their family and friends along to combine work with leisure. In 2019, a US car rental survey found that close to 90 per cent of millennial business travelers incorporated leisure in their work trips.
While vacationers search for basic economy tickets for inexpensive getaways or book seasonal trip deals farther out, business travelers book last minute and pay more for flexibility and convenience. The International Air Transport Association estimates that travelers in business or first class pay five times more than those in economy, accounting for almost half of the revenues and even a larger share of profits for major airlines. Growing traffic in business travel makes airlines offer more routes that vacationers can also jump on.
However, the Covid-19 induced new-normal, including shifts to teleconferencing, quarantine mandates, test requirements, border closures, business closures, budget reductions, among others, have slowed business travel to a trickle. The World Travel and Tourism Council estimates that the plunge in global business travel was 61 per cent, a more drastic decline than leisure travel which sank by 49.4 per cent in 2020.
The drop in business travel portends more brink times for Africa's aviation industry. Four African airlines have ceased operations while the rest have been posting acute operational losses like Kenya Airways. The pandemic has added to a combination of pre-existing aviation constraints in Africa. African cities' air travel connectivity is poor, necessitating stop-overs in the Middle East or Europe even for travel within Africa since foreign airlines command 65 per cent of traffic in and out of Africa. Only Ethiopian Airlines, EgyptAir, Kenya Airways and South African Airways belong to the global alliance groups that have been associated with high passenger traffic.
Efforts to patch the wounds with cargo are still marred by Africa's similarity in high-bulk agricultural and mineral export produce that aviation does not rally around. We need to export manufactured goods and diversify our export products (both goods and services) to put an end to 50-70 per cent capacity flights and for business travelers in Africa to find it worthwhile to crisscross the continent to clinch deals, conduct surgeries, service and install high-tech capital goods and so forth.
Doing so will reverse the trend where international business travel is mostly from developed countries to Africa and enhance intra-African passenger flows from low levels of 22 per cent.
Domestic travel is already bouncing back with the easing of Covid-19 restrictions. Covid-19 vaccine hesitancy in Africa is gradually ebbing. With more high-value and diverse investment activities, sound government interventions, expeditious implementation of regional agreements, innovative problem-solving African countries can still stimulate traffic flows in their skies.
International business travel will rebound. In the foreseeable future, a return to pre-crisis levels may not be possible – given the role teleconferencing will play and how corporates and airlines adjust to salvage from the remnants of business travel – but as the ancients put it, necessity is the mother of invention.
-Ms Kaaria is an economist