Linturi sounds like 'santuri', so he's licensed to make melodies at 3am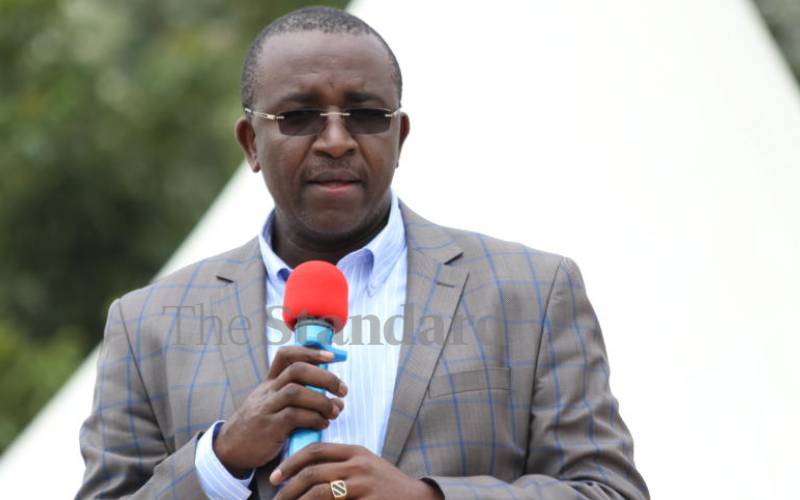 I like the sound of Mithika Linturi. His surname has a ring of music to it, like "santuri," the records that millennials might not be familiar with. They played on a phonogram, spinning gingerly from the Press of a stylus.
Linturi - and we should address him properly by placing the prefix "Hon" before his name - was this week accused of a dishonourable act, to add to 37 other charges that the Director of Public Prosecutions has lined up against the Meru Senator.
Linturi asserts that those charges are politically motivated because he is allied to the Tanga Tanga movement that purports the next revolution shall be delivered on wheelbarrow.
I don't think wheelbarrows had entered our political lexicon that early - save for the non-carcinogenic barrows invented in Bungoma.
The police allege that one January night (or was it morning) this year, Linturi stole into a villa somewhere in Nanyuki, where he was booked for the night (or morning). By Linturi's own admission - he said it on the radio, so we can quote him - he was sufficiently sloshed when he retired that night/morning.
The room in question was adjacent to his room within that establishment. So one can say, with a good conscience, that it is possible to get room numbers mixed up and go to the next room, especially at that ungodly hour of 3am when, to use the words of the Irish poet WB Yeats, mere anarchy is loosed upon the world.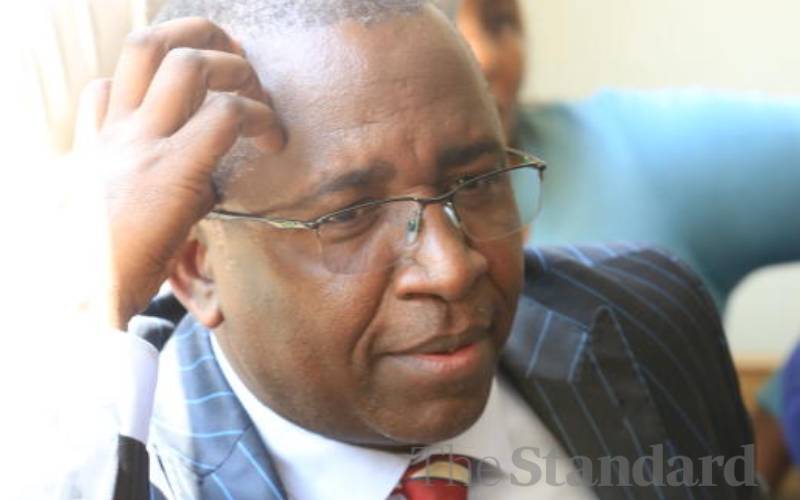 "In a strange room you must empty yourself for sleep," wrote another great poet. I won't bother with poetic references, as it is unlikely Linturi reads poetry anyway. With a name like "santuri," he can easily make music of his own.
The police reports indicate that Linturi emptied himself for sleep in this strange room, snuggled to a woman who was sleeping there, ready to make music.
But the woman froze, feeling that the strokes on her body were somewhat "unusual." But she was too sleepy to open her eyes, so she just turned and slept on.
I shudder to I think how she'd have responded had she opened her eyes, turned on the lights and caught a glimpse of Linturi's face: a hallo of black hair ringed by a shock of white beards - like a lion with a mane!
It did not take long for this reckoning to unfurl. The man of the house, or is it the room, returned to find Linturi in his bed, dead asleep. But Linturi being Linturi, even in this bedlam in the bedroom he produced the magic wand that quelled everything.
He flashed a wand of cash and a freshly drawn cheque. At daybreak, he walked to a police station and reported he had been forced to part with some Sh200,000 in cash and a cheque for Sh800,000, to save his head.
That was such an anti-climax, calling to mind Linturi's spirited campaign, moons ago, to impeach Kirinyaga Governor Anne Waiguru. When the moment came, Linturi was missing in Parliament, having burrowed. He later emerged, in some hotel room in Naivasha, with one Marianne Kitany. We have it on the authority of the latter.
Then, Linturi did not allege he had been abducted and held against his will. Instead, he told a divorce court, later, that Kitany was a guest who had overstayed her welcome - in a home she claimed was her own.