Let political leaders retire honourably and mentor others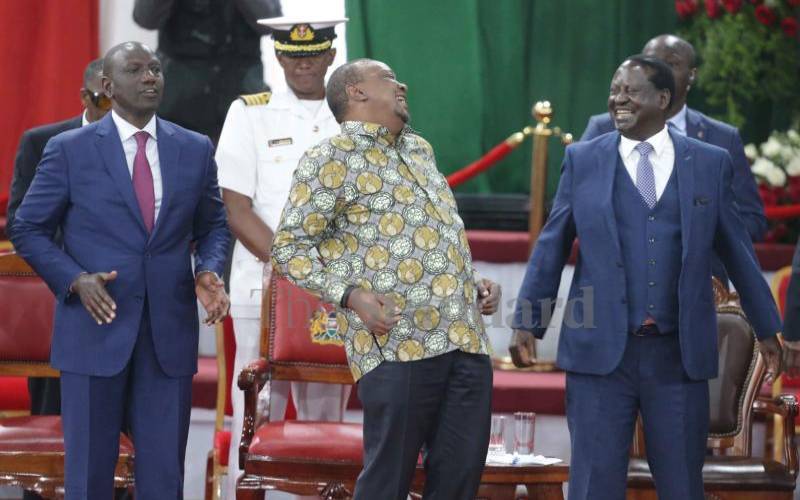 An African chief once said: 'If you are worthless in the province, you are worthless in the capital.'
Some politicians left the National Assembly to vie for seats in the counties. Now that they are done with the counties, they want to run for the presidency back in the capital. Others started off as senators in the capital and want to go to counties as governors.
Governors who have served well in their counties want to run for the senate in the capital. When these people fail in their attempts, they go home as losers. Why not retire honourably as governors or as senators? And when you try the presidency and fail, you will be remembered as a failure.
Why is it impossible to support the next citizen to run for any seat? Even old men who should have mentored younger leaders, look back upon those who supported them as fools. They think they are the only ones who can qualify. A leader should mentor a leader and learn to retire honourably.
But in Kenya they are teaching us that there is no retirement for politicians. They should add 'for dense politicians.' Ordinary people must retire at 60 but the politician at 70 or 80 is still good. For a developing country like ours, power must devolve just like we are devolving other systems to younger but qualified folks. Political parties should grow with the country. They should not produce the same defeated candidate again and again. They impede development of the party.
Firstly, it means the party leader has no respect for the senior party cadre. That demoralises senior members, if not all members. Half the time the party will be losing as many members as it gains. Stagnation is the consequence.
Secondly, aggressively ambitious men and women will not be joining such parties. They know they will be kept on the periphery for too long.
Thirdly, it will encourage ambitious potential members to start their own parties. A consequence of that is proliferation of small parties scattered all over the country. These parties will be the punching bags of those keen on emasculating them. Some may actually qualify as tribal parties. To pass the snares of the gatekeeper, they will buy lists and front them as members that have the face of the nation.
Fourthly, these parties might produce one or two MPs and become parliamentary parties. Unless there is a political tsunami like the one we had in 2016, where Jubilee Party collapsed 11 smaller parties, they will never wind up as long as they qualify as such. We are headed that way in 2022.
The politicos are working on the ground and in the media to sway the people to believe that they are hopeless and must be guided by the politicians.
The writer is lawyer and author