Hail Kemsa for creating an efficient business environment, with instant tenders on offer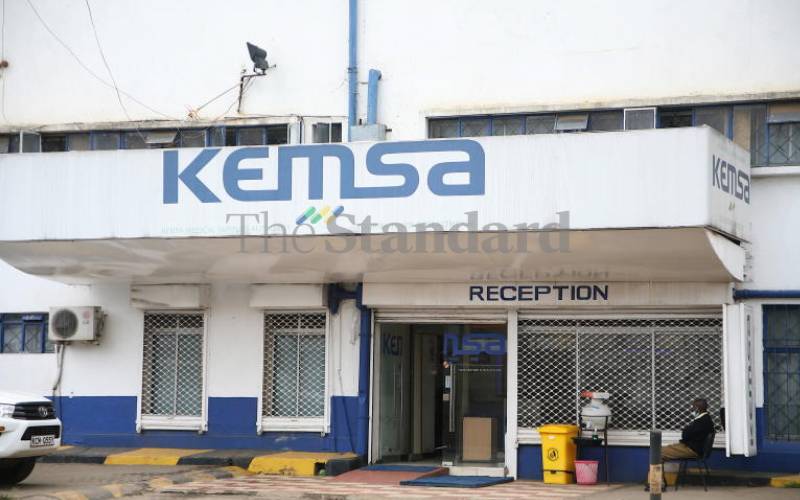 I am thrilled to know the Kenya Medical Supplies Agency (Kemsa) has created a thriving business environment to replace suffocating bureaucracy in the public sector.
As a parliamentary committee heard this week, one businessman called one bright day and asked if he could supply personal protective equipment (PPE) to combat Covid-19. He hadn't done business with Kemsa before, the man confessed, although he wasn't surprised at the brisk assistance received from a female employee there.
He was simply asked to provide a sample, then advised on pricing levels and… viola! He walked away with a tender for Sh170 million. Kemsa was even more prompt with payment, which was made in full, even before the sample was delivered!
So zealous were the folks in the accounting department that the man was paid an extra Sh10 million just to motivate him to do the work. This anomaly was explained as a simple typographical error when it was caught by the Auditor General. It should have been cleaned up in the proofreading process.
I think Kemsa should be encouraged to continue doing what they are doing. After all, folks there understand medical supplies are about saving human life, especially when the threat of Covid-19 is involved.
And if one Kenyan's belly is stuffed with a few millions more than what is negotiated in the contract, then that is a small price to pay for the lives saved in the larger scheme of things. Incidentally, the firm involved in the scandal is British, which affirms our place in the global economy of corruption. Not bad at all…