How UK firm bagged Sh180m Kemsa tender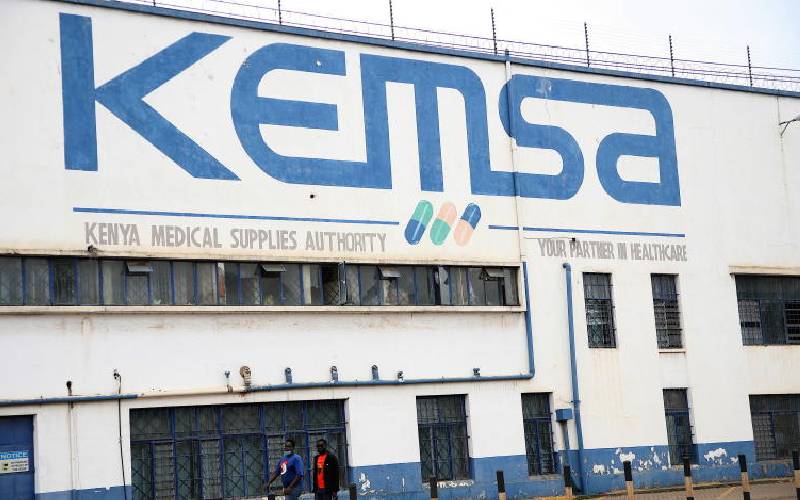 An agent of a foreign firm secured a Sh180 million tender from the Kenya Medical Supplies Authority (Kemsa) by just walking into their offices.
Gideon Simiyu of Deekay Relief Limited, told members of the National Assembly's Public Investment Committee (PIC) that the United Kingdom-based company imported medical equipment for Kemsa.
The committee chaired by Mvita MP Abdulswamad Nassir sought to know how the firm secured the tender.
Simiyu who acts for the company's director Manpreet Singh Kohli, said he walked into Kemsa offices, talked to a woman and handed over samples. A deal was then sealed and three months later, the money was wired into the firm's account.
"So, you are telling us that you just walked in and talked to a random person and miraculously got a commitment letter? Just like that you won a tender worth that much?" he posed.
The agent said the transaction was verbal and he could not remember the woman's name.
"The woman I found at the procurement office was the one I told of the items we can offer. I do not remember her. I did not think at one point that information would be needed," he said.
"This is business worth Sh180 million and you do not have that element of remembering anyone at all? You have actually just given us a minimum of 30 per cent of who could be at Kemsa," said Nassir.
But Simiyu said: "I visited an office, not an individual."
Nassir wondered how the company not based in Kenya and without due diligence was awarded the tender worth millions of shillings and paid in less than three months, despite other suppliers crying foul over payment to date.
"Don't you find this whole thing odd? Isn't it odd to walk in have no idea of whom you are giving your samples to then after all that automatically you receive payment?" posed the chair.
Deekay received the tender after supplying 20,000 pieces of personal protective equipment at a cost of Sh9,095 each but the committee noted no offer letter was issued to the agency.
Nassir said it was clear that there was an ongoing in-house communication between the bosses of the firm and Kemsa.
The documents received by the committee showed an email by suspended Kemsa CEO Jonah Manjari was sent directly to the company indicating the prices. This, Nassir said was "quite unusual and a first to see the CEO writing and even indicating figures such as Sh8,500 which was discussed."
He failed to understand how Dr Manjari knew details of Deekay and the preferred prices, despite Simiyu not interacting with anyone else from Kemsa besides the woman.
"This means Manjari was in direct communication with your director and you were only sent to do your assignment," the MP said.
But Simiyu defended himself saying he knew nothing about the price and "the company should be in a better position to know that."
The agent was hard pressed to reveal how much he was paid, but he said that was favour to his friend Mr Manpreet.
[Grace Nganga]